Federal Stimulus Grant Will Improve Broadband Service at Michigan Tech, Throughout the UP
By Jennifer Donovan | Published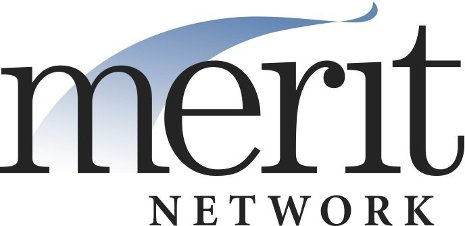 Federal stimulus funding to Merit Network, a nonprofit corporation owned and governed by Michigan's public universities, will bring more and better broadband Internet service to Michigan Technological University and communities throughout the Upper Peninsula. Broadband is a telecommunication network that uses a wide band of frequencies to transmit information. In other words, it provides more lanes on the information highway.
A $69.6 million grant to Merit Network from the American Recovery and Reinvestment Act (ARRA) was announced today at a press conference at Merit's headquarters in Ann Arbor, Mich. The funds will enable Merit to build 1,270 more miles of fiber optic cable to bring more broadband service to 29 counties in the northern Lower and Upper Peninsulas. Houghton is one of those counties.
"This will create opportunities for Michigan Tech to expand and improve our curriculum, enabling us to use real-time high-definition video to bring resources or live interaction from remote locations," said Walt Milligan, chief information officer at the University and a member of the Merit Network Board of Directors. "It could help our distance learning initiatives, like the US Department of Energy-funded hybrid electric vehicles course Tech is offering to engineers off campus. It will also be a boon to our researchers and the growing number of businesses associated with Michigan Tech by allowing transfer of large data sets in a manageable length of time."
High bandwidth Internet also is essential for attracting new, high-tech businesses to the Michigan Tech Enterprise Corporation (MTEC) SmartZone, Milligan noted. The MTEC SmartZone is a nonprofit business accelerator founded to help high-tech businesses get established in the Houghton-Hancock region.
Milligan spoke at the press conference in Ann Arbor, as did Governor Jennifer Granholm and US Rep. John Dingell.
The Merit Network project is one of 66 ARRA grants to extend broadband services announced by White House late last week. The awards are part of a program administered by the US Department of Commerce's National Telecommunications and Information Administration.
The new project will complement Merit's existing 1,600-mile fiber optic network, and another federally funded ARRA grant announced in January to construct 955 more miles of fiber optic cable. When both projects are complete, Merit's network will have more than 3,800 miles of high-capacity fiber bringing faster and more reliable Internet service to sparsely populated areas of northern Michigan.
"It will deliver a level of reliability to the UP that is taken for granted in other regions of the country," said Bob Stovall, vice president of network operations and engineering at Merit.
Michigan Technological University is a public research university, home to more than 7,000 students from 60 countries. Founded in 1885, the University offers more than 120 undergraduate and graduate degree programs in science and technology, engineering, forestry, business and economics, health professions, humanities, mathematics, and social sciences. Our campus in Michigan's Upper Peninsula overlooks the Keweenaw Waterway and is just a few miles from Lake Superior.