Michigan Tech MBA Honored Again by Aspen Institute
By Dennis Walikainen | Published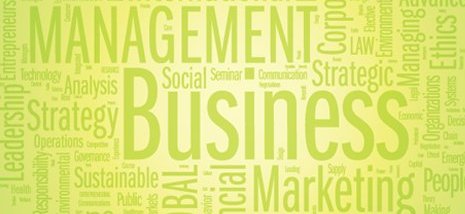 Michigan Technological University's School of Business and Economics MBA program has been honored by the Aspen Institute's 2009-10 edition of Beyond Grey Pinstripes, a biennial survey and alternative ranking of business schools. The School is rated 58th on a list of the top-100 business schools, and has "demonstrated significant leadership in integrating social, environmental and ethical issues into its MBA program," according to the Aspen Institute.
"Our faculty earned this recognition through their commitment to teaching and research in social, environmental, and ethical stewardship as it relates to business," said Darrell Radson, dean of the School. "Our Tech MBA program focuses on conducting sustainable business in a technologically rich, constantly changing world, and our faculty and students rise to that challenge." The Michigan Tech MBA was previously honored by the Aspen Institute in 2007.
According to the Aspen Institute, their MBA ranking measures "how well schools are preparing their students for the environmental, social and ethical complexities of modern-day business."
"The Tech MBA students are very concerned about a sustainable future," said Ruth Archer, director of graduate programs in the School. "They appreciate receiving a first-class MBA in managing technology and innovation at the same time that they learn how to integrate social value with corporate profitability. This recognition will enable us to attract more like-minded students."
The Aspen Institute surveyed 149 business schools from 24 nations over 18 months effort to map the landscape of teaching and research on issues pertaining to business and society. Relevant data collected in the survey, as well as the entire "Global 100" list of business schools, is available at www.BeyondGreyPinstripes.org. More information on the Michigan Tech MBA is located at http://www.mtu.edu/business/mba/techmba/.
Michigan Technological University is a public research university, home to more than 7,000 students from 60 countries. Founded in 1885, the University offers more than 120 undergraduate and graduate degree programs in science and technology, engineering, forestry, business and economics, health professions, humanities, mathematics, and social sciences. Our campus in Michigan's Upper Peninsula overlooks the Keweenaw Waterway and is just a few miles from Lake Superior.