CANCELLED--Residence Halls Host Halloween Safehouse Saturday, Oct. 31
By Marcia Goodrich | Published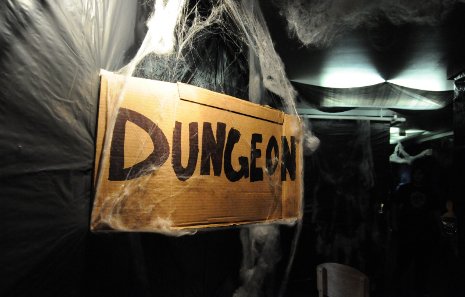 UPDATE: To minimize the spread of flu in the community, the 2009 Safehouse announced below has been cancelled.
The Michigan Technological University residence halls will welcome trick-or-treaters Saturday, Oct. 31, from 5 to 8 p.m. for their annual Safehouse.
Residents decorate their halls, and student guides lead visitors on each tour. Each hall has a unique tour, and routes are broken down by age group: Fun (0-7 years), Spooky (5-13 years) and Scary (10-15 years).
Other fun activities include Spooky Sporty Games and having your photo taken in McNair Hall and free cotton candy in Douglass Houghton Hall.
Parking is available on campus; just follow the signs.
For more information, go to http://irhc.students.mtu.edu/index.php?page=7&event=31 or contact the Inter-Residence Hall Council at 906-523-2553 or irhc@mtu.edu.
Michigan Technological University is a public research university, home to more than 7,000 students from 60 countries. Founded in 1885, the University offers more than 120 undergraduate and graduate degree programs in science and technology, engineering, forestry, business and economics, health professions, humanities, mathematics, and social sciences. Our campus in Michigan's Upper Peninsula overlooks the Keweenaw Waterway and is just a few miles from Lake Superior.