SafeLane Returns to its Roots: Campus Walkways Get a Makeover
By Karina Jousma | Published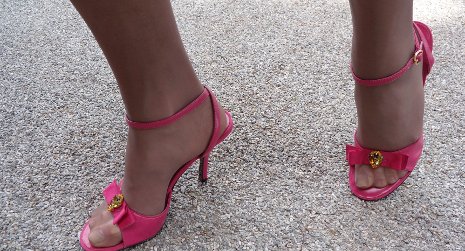 In early May, Michigan Technological University staff were working on the walkways outside the Administration Building and Rekhi Hall and in between Wadsworth and McNair Residence Halls. The gritty, salt-and-pepper-colored overlays that they applied to these sections of sidewalk are none other than SafeLane, a material created by Michigan Tech researcher Russ Alger in the Keweenaw Research Center (KRC).
SafeLane, which is being marketed by Cargill, is a mix of epoxy and aggregate rock applied to pavement. When liquid anti-icing chemicals are applied to the overlay before ice or snowstorms hit, the material acts like a rigid sponge, storing the chemicals inside and automatically releasing them as wintery conditions develop. The result is safer surfaces with better traction and less maintenance.
SafeLane was first developed for bridge decks and roadways. When the product exceeded expectations on these surfaces, Alger, a project manager/research leader at the KRC, fine-tuned the formula for use on surfaces such as walkways and parking lots.
Andy Niemi, grounds manager at Michigan Tech, contacted Alger about the problematic walkways on campus. "We've always had icing problems in these areas," Niemi explains. His department split the bill for SafeLane with Residential Facilities. Grounds crews and the KRC installed the overlays.
The benefit of installing SafeLane on campus is twofold: it will not only give pedestrians a leg up during the winter, but also will allow for closer monitoring of its effectiveness.
"It's an experiment," says Niemi. "We're trying to see how SafeLane will work on the steeper slope of a sidewalk as opposed to the flatter surfaces that it was originally designed for."
"The trouble we've had in previous SafeLane tests is there's no one checking up on the overlays," says Alger. "This way we'll have someone who can report back on how it works out."
Within the past year, SafeLane has been applied more frequently to sidewalks and community areas, including university campuses, where people are likely to slip and fall. Alger says the overlay should help to prevent ice and frost from forming. Niemi agrees: "We have a good idea of what's going to happen, but we can't be positive until we test it."
But don't expect to wear your Crocs to campus when the snow flies. Niemi cautions that although SafeLane should "reduce the frequency of glare ice, the sidewalks will not be totally bare. That doesn't happen up here." He also says it's unlikely that all campus sidewalks will be treated with SafeLane, as the cost would be prohibitive.
Michigan Technological University is a leading public research university, conducting research, developing new technologies and preparing students to create the future for a prosperous and sustainable world. Michigan Tech offers more than 130 undergraduate and graduate degree programs in engineering, forestry and environmental sciences, computing, technology, business and economics, natural and physical sciences, arts, humanities and social sciences.
Michigan Technological University is a public research university, home to more than 7,000 students from 60 countries. Founded in 1885, the University offers more than 120 undergraduate and graduate degree programs in science and technology, engineering, forestry, business and economics, health professions, humanities, mathematics, and social sciences. Our campus in Michigan's Upper Peninsula overlooks the Keweenaw Waterway and is just a few miles from Lake Superior.