Portage Lake Golf Course Hosts UP Ladies Golf Association
By Dennis Walikainen | Published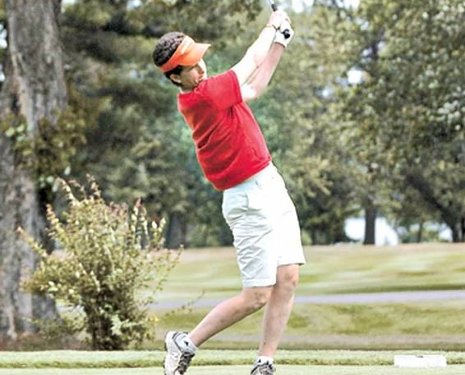 The old (and new) nine shone brightly for the championship this week.
Tech's Portage Lake Golf Course hosted the Upper Peninsula Ladies Golf Association championship for the first time, and both the 107-year-old back nine and 75-year-younger front nine dazzled the competitors, as did the folks running the event.
"Very, very impressive," said Barb Fredrickson, playing out of Crystal Falls Golf Course. "This is my thirty-fifth year playing in the championship, and this has been extremely well managed. The staff is very professional, and this is the best organized and most professionally done that I've seen."
Her glowing reviews extended to the course itself. "They moved the women's tees back, and this was a huge improvement over most I've seen. The course is fantastic and especially the greens."
The sentiments were echoed by Jeanette Elliot, playing out of Oak Crest Golf Course in Norway, who calls herself "the old lady of the event." ,The greens were so fast, she said, that she was tempted to hit some putts with the end of the club a la billiards.
"They did a beautiful job here," she added. "I was amazed at all the wonderful flowers and the shape the course is in. And everyone has been so kind and nice." Elliot won the Senior UPLGA championship held at PLGC last year, and she wanted to return to Houghton to play it again. "This is the best one I've been to in awhile."
Finally, Julie Dlubala from Calumet Golf Club affirmed the accolades. "The greens are great, and the whole course is in great shape."
It wasn't by accident. For greens superintendent John Williamson, the labor of getting it ready was just part of his team's routine.
But, above that, "we edged and made a better effort on our bunkers to make sure of good consistent playability," he said. "We also trimmed the perimeter of the golf course to clearly define out-of-bounds and marked all hazards. We made a good effort to try to make sure all sticks, twigs, etc., were all cleaned up before tournament time. We took care of some detail work that normally wouldn't be done as often."
The wacky weather this year didn't help.
"The weather started off very poor this spring with very cool temps and little moisture, which I feel set us back at least two weeks," Williamson said. "Now that summer is here--the moderate temps, a little precipitation--the turf is doing very well. Truly, I have heard nothing but good comments from our members all year, which is very nice."
And about those greens. "The greens, I hear . . . are running very good, which probably means fast," Williamson said.
Getting the Event
To gain the championship, according to PLGC manager Mark Maroste, the UPLGA takes bids from courses across the UP, and the group votes on accepting the bid. After last year's senior event, the PLGC team thought, "why not?" Their bid was accepted, thanks in great part to last year's showing.
"This year, we had to make it more challenging," he said. "There's a 5,300-yard minimum, so we had to lengthen it from the 4,600 yards that the women's tees normally play from."
That meant extending five holes on the back, older nine and one hole on the front. Looking at some of the scores posted, they toughened it up pretty well. "Michele Miller shot a 79," Maroste said of a 7-over-par round by a perennial club champion and associate professor of mechanical engineering at Tech. (Miller, the 1997 UPLGA champion, would go on to finish runner-up this year.)
And the event is a nice economic boon to the course and local area: motels, restaurants, and other businesses have enjoyed the impact of the 70-plus competitors.
"It's been nice for our Par and Grill," Maroste said, as the tournament holds events at the host course. "But they dine out elsewhere for two nights, too."
The event has a theme each year, "It's haunted this year," Maroste said, explaining the tombstones welcoming players off of US 41 and cobwebs and bodies strewn about the course. "Each year it's different, and each club will do skits one night, a magic show one night, a 50/50 raffle daily."
The combination of fun mixed with the pressure-packed event was palpable on an afternoon mid-championship. As women were finishing their matches and trying to advance, others could be seen and heard commiserating and laughing as they seemed to be catching up with each other after a year's absence.
And the old gal of PLGC seemed to enjoy the presence of the assembled players, as they paid their respects to each other and to her.
Michigan Technological University is a leading public research university, conducting research, developing new technologies and preparing students to create the future for a prosperous and sustainable world. Michigan Tech offers more than 130 undergraduate and graduate degree programs in engineering, forestry and environmental sciences, computing, technology, business and economics, natural and physical sciences, arts, humanities and social sciences.
Michigan Technological University is a public research university, home to more than 7,000 students from 60 countries. Founded in 1885, the University offers more than 120 undergraduate and graduate degree programs in science and technology, engineering, forestry, business and economics, health professions, humanities, mathematics, and social sciences. Our campus in Michigan's Upper Peninsula overlooks the Keweenaw Waterway and is just a few miles from Lake Superior.