Michigan Tech among Princeton Review's Best Colleges
By Marcia Goodrich | Published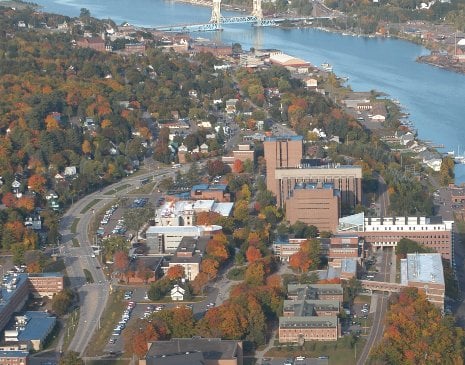 Michigan Tech has been recognized by The Princeton Review in its annual college guide, "The Best 371 Colleges," which was released Monday.
The University has again received high marks for fire safety, quality of life and "green" policies and procedures; students praised both academics and extracurricular activities.
The University is cited for its great athletic facilities and career services and for good town-gown relations. Michigan Tech's excellent academics are reflected in student comments: the University "offers a real hands-on learning experience, not only in the classroom but in life."
"The Best 371" Colleges" gave Tech high marks for fire safety, rating it 94 on a scale of 60 to 99. The University also earned a "green" rating of 75 for environmental policies and practices and an 83 "quality of life" rating.
The Princeton Review described the area's abundant outdoor recreation opportunities, including the University's Portage Lake Golf Course, and the school's rich social life. Students said spending weekends at school is no problem: "My college experience would have been so much different if I had gone home on the weekends. It's on the weekends that you get to know people and actually have fun or meet with a group to study," said one student.
"It's an honor to be recognized as one of the nation's best colleges," said Allison Carter, director of admissions. "Princeton Review's commentary reflects what our students experience at Michigan Tech: quality academics and quality of life."
The information in "The Best 371 Colleges" is based on The Princeton Review's survey of 122,000 students (about 325 per campus on average) attending the colleges in the book. Only about 15 percent of America's 2,500 four-year colleges and two Canadian colleges are included.
Michigan Technological University is a public research university, home to more than 7,000 students from 54 countries. Founded in 1885, the University offers more than 120 undergraduate and graduate degree programs in science and technology, engineering, forestry, business and economics, health professions, humanities, mathematics, and social sciences. Our campus in Michigan's Upper Peninsula overlooks the Keweenaw Waterway and is just a few miles from Lake Superior.