Michigan Tech Hires 7 Multi-disciplinary Computational Innovators
By Jennifer Donovan | Published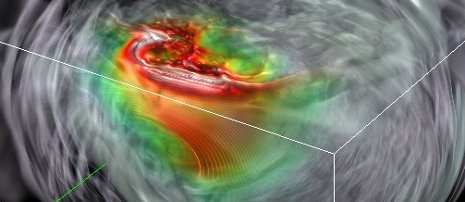 In its second Strategic Faculty Hiring Initiative (SFHI), Michigan Technological University has hired seven new faculty members to conduct research in computational discovery and innovation. They come from some of the best research universities across the country and the world. They will join six different departments at Michigan Tech.
The new hires include
• Laura Brown, Vanderbilt University, computer science.
Brown's research focuses on computational causal discovery algorithms, specifically algorithms for learning the structure of Bayesian networks, which are graphical models of random variables and their interconnections.
• Zhou Feng, Texas A&M University, electrical and computer engineering.
Feng's technical area is modeling and simulation of large-scale systems on graphical processing units. He will explore the emerging computing platforms and methodologies that are becoming increasingly important in large-scale integrated circuit computer-aided design.
• Saeid Nooshabadi, Gwangju Institute of Science and Technology (Korea), electrical and computer engineering.
Nooshabadi's expertise is in high-performance computer architecture, embedded systems and VLSI signal processing, enabling him to work effectively across the disciplines of electrical engineering and computer science.
• Mark Rouleau, George Mason University, social sciences
As the first PhD graduate of the only computational social science program in the US, Rouleau is helping define the cutting edge of computational research within the social sciences. He will collaborate with researchers across campus.
• Chaoli Wang, University of California at Davis, computer science.
Chaoli Wang is an expert in scientific visualization. His research involves large-scale data from a wide variety of scientific disciplines such as combustion, climate, and astrophysics.
• Chien Wang, MIT, geological and mining engineering and sciences/physics
Chien Wang develops computer models to simulate atmospheric processes. He will start his joint appointment in geological and mining engineering and sciences and in physics in fall 2010 and plans to continue his collaborative efforts in computational simulations of the earth's climate.
• Yu Wang, Virginia Tech, materials science and engineering.
Yu Wang's research focuses on modeling and simulation of phase transformation in ferroic or magnetizable materials, nanoparticle self-assembly, nanodomain diffracting phenomena and multifunctional composites.
The SFHI is an innovative faculty hiring concept pioneered by Michigan Tech in 2007, when the University's Board of Trustees made a commitment to enlarge the faculty by up to 10 outstanding new teacher-scholars each year, cutting across academic disciplines to focus on a research theme.
"The Strategic Faculty Hiring Initiatives are helping Michigan Tech position itself as a world-class technological research university," said President Glenn D. Mroz.
Interim Provost Max Seel welcomed the new SFHI faculty, saying: "These new faculty will not only add to our computing and computer modeling capacity, but also bring additional strength and synergy to many other research endeavors, for example in atmospheric sciences."
The new faculty, some of whom are already on campus, expressed excitement about the opportunities at Michigan Tech. "I love Michigan Tech's natural and human environment," said Chaoli Wang. "I am excited to begin contributing to the teaching and research excellence of the Michigan Tech," Laura Brown commented. "I plan to bring my enthusiasm and knowledge to the courses I will be teaching and to continue researching new algorithms and methods in the area of causal discovery and feature selection and collaborating with existing research programs to use these techniques."
In its first SFHI—on the theme of sustainability—Michigan Tech hired six new faculty members and named three professors to endowed chairs in 2008.
For the second SFHI—in computational discovery and innovation—the University received 329 applications. A committee of faculty representatives from departments, institutes and centers across campus reviewed the applications and narrowed the pool down to 125.
These applications then were screened by more than 162 University faculty members who were familiar with the candidates' fields of research and scholarship. The top 50 candidates' applications were reviewed by an SFHI subcommittee, and 17 were invited to Michigan Tech for interviews.
A third and fourth SFHI focusing on health and energy will launch this fall. They will use $2 million dollars to hire new faculty members in those areas over the next two years.
Michigan Technological University is a leading public research university, conducting research, developing new technologies and preparing students to create the future for a prosperous and sustainable world. Michigan Tech offers more than 130 undergraduate and graduate degree programs in engineering, forestry and environmental sciences, computing, technology, business and economics, natural and physical sciences, arts, humanities and social sciences.
Michigan Technological University is a public research university, home to more than 7,000 students from 54 countries. Founded in 1885, the University offers more than 120 undergraduate and graduate degree programs in science and technology, engineering, forestry, business and economics, health professions, humanities, mathematics, and social sciences. Our campus in Michigan's Upper Peninsula overlooks the Keweenaw Waterway and is just a few miles from Lake Superior.