Marie Cleveland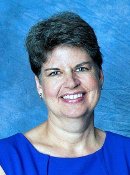 BS Business Administration 1982
Marie Cleveland recently retired as Worldwide Account Manager for FedEx, responsible for bringing in $70 million in revenue annually. While she advanced through management positions, she received many honors from the company, including the President's Club, FedEx's highest sales award; and the Five-Star Award, FedEx's highest accolade.
She's traveled the globe for FedEx, touching down in Europe, Asia, Africa, and South America, making her an expert in cultural issues within international business. Prior to FedEx, Marie was involved in various positions in quality, human resources, and sales for Roadway Package System, which was purchased by FedEx in 2000.
For her alma mater, Marie is a member of President Mroz's Advancement Council, the School of Business and Economics Advisory Board, Presidential Council of Alumnae, Alumni Association Life Member, and the McNair Society. She also assists the university with student recruitment, hosts numerous alumni events in the Chicago area, and particularly enjoys appearing as a guest lecturer at Tech for various classes.
Marie's entire family is a Michigan Tech legacy. Her husband, Michael, daughter, Kerstin, and Kerstin's fiancee, Nathanael Green, are all Michigan Tech graduates.
Marie was recognized by the Michigan Tech Alumni Association in 2014 with their Outstanding Service award.
Edited October 5, 2018