Home Ice Advantage: GLRC Hosts MIT Engineers on Huron Bay for Ice Fracturing Research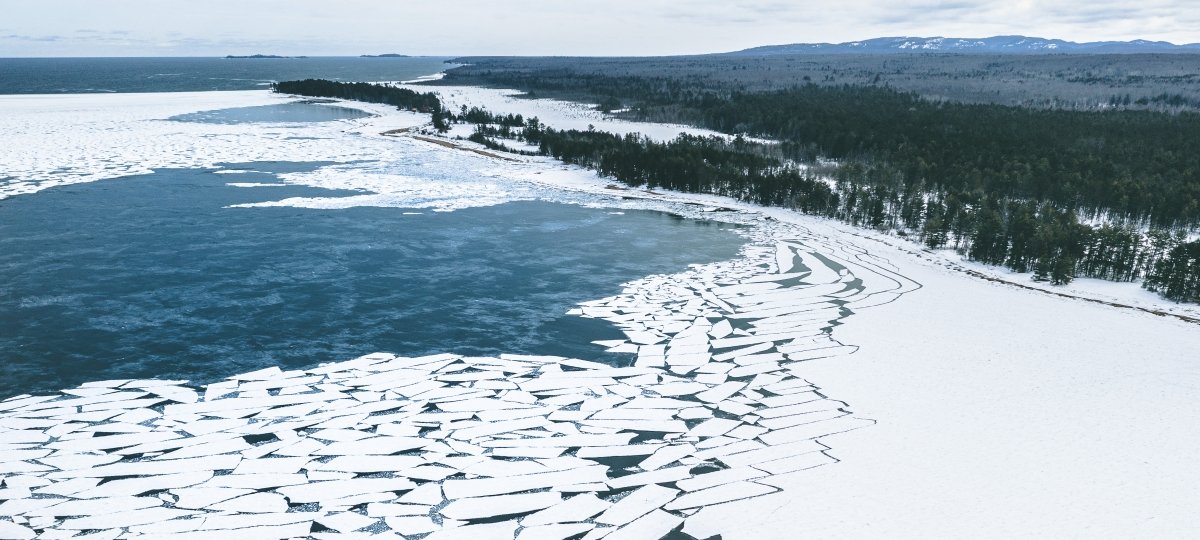 Researchers Ben Evans and Dave Whelihan from the Massachusetts Institute of Technology Lincoln Laboratory (MITLL) came to Michigan Tech in March to collect acoustic, seismic and weather data related to ice fracturing events. The Great Lakes Research Center (GLRC) team helped the two MITLL researchers scout locations for their fieldwork, eventually settling on a patch of Huron Bay ice near Skanee.
"We were thinking about going up to the Arctic again," said Whelihan. "But then we found Michigan Tech and the GLRC. The first thing we thought was it's really easy to get there. Second, you have an awesome facility, and you have the people who know this ice really, really well."
Learn more about what makes MTU and the GLRC such great partners for winter research on Michigan Tech Unscripted.