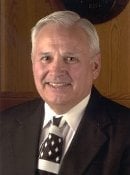 Dean Diver
'65
Dean Diver earned B.S. degree in Mechanical Engineering from Michigan Tech in December 1965 and began his career as a Project Engineer with Amoco Chemical Corporation in Joliet, Illinois. In 1968, Dean became a Project Engineer for Corporate Engineering of Owens-Illinois, Incorporated. Six years later he joined a small consulting engineering firm in Toledo, Ohio, AVCA . . .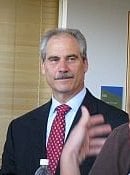 Terry Woychowski
'78
Terry Woychowski has done so much for so many and is clearly worthy of being the first recipient of the newly established Humanitarian Award. With his immediate family, Terry founded the Woychowski Charitable Foundation, sponsoring a Michigan Tech Senior Design Team to build a "Human-Powered Hammer Mill." He has formed a partnership with the World . . .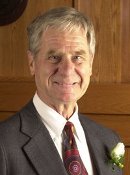 Lawrence Mulholland
'55
Lawrence (Larry) Mulholland earned a BS in Mechanical Engineering from Michigan Tech in 1955. After graduation, he held positions with Clow Corp in Chicago, IL, and then with Saginaw Products, Republic Corp, and Beckton Dickinson in Los Angeles, CA, before starting his own company, Mulholland Positioning Systems Inc., in 1971. The company designs, manufactures, and markets . . .
Alumni Links
Take pride as a member of the Michigan Tech alumni family with over 70,000 members living and working in more than 100 nations around the world!
The Alumni reunion is a wonderful time to reunite with classmates and reminisce about your time at Michigan Tech.
Take advantage of continuing education and career planning and assistance, or even get help finding a job.
Being an alumnus of Michigan Tech has advantages other than a world-class education.
Chances are we are one of your favorite networks. Let's share.
Stay current with department news and research.
What You Can Do
Your experience and knowledge is incalculable. Share it with a student or recent graduate.
Update your Information: where has your education led you?
Volunteering is a great way to give back to your alma mater while helping future and current young alumni.
Enjoy alumni events in your local area.
Be a part of MyMichiganTech and discover your network. Find old friends in the directory, plan an alumni event, review classifieds, and get the latest alumni news.
Academy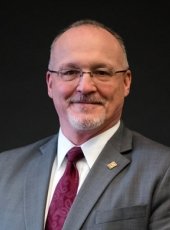 Thomas Bronz '89
Thomas Bronz graduated from Michigan Tech in 1989 with a BS degree in Mechanical Engineering. He earned an MBA from the J.L. Kellogg School of Management at Northwestern University in 2005. After graduation, Tom joined Motor Wheel Corporation in Lansing as a Product Engineer in the passenger car and light truck braking business. He worked with SAE and the . . .
Alumni News