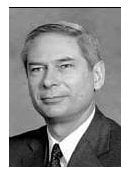 Daniel Rivard
'59
One of the most recognizable mottos in the world was coined not by a copywriter but by an engineer. Ford Motor Company's "Quality Is Job One" was a slogan and a corporate touchstone for seventeen years, practically forever in the short-attention-span world of marketing. It originated with one man's obsession with making everything better. "Dan Rivard . . .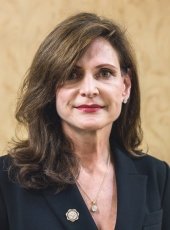 Joan Heil
'83
Joan graduated from Michigan Tech in 1983 with a bachelor's degree in mechanical engineering. She subsequently earned her master's degree in mechanical engineering from the California Institute of Technology in 1984. Post Michigan Tech she was hired as an engineer with the Advance Development Department of Hughes Aircraft in Los Angeles and was given a . . .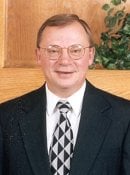 Paul Masini
'69
Paul Masini was born and raised in Hancock and earned a B.S. in both Mechanical Engineering and Business Administration from Michigan Tech in 1969. He also received a MBA from the University of Wisconsin-Oshkosh in 1975. After graduation from Michigan Tech he joined Giddings & Lewis Machine Tool Company where he held various sales and manufacturing positions. . . .
Alumni Links
Take pride as a member of the Michigan Tech alumni family with over 70,000 members living and working in more than 100 nations around the world!
The Alumni reunion is a wonderful time to reunite with classmates and reminisce about your time at Michigan Tech.
Take advantage of continuing education and career planning and assistance, or even get help finding a job.
Being an alumnus of Michigan Tech has advantages other than a world-class education.
Chances are we are one of your favorite networks. Let's share.
Stay current with department news and research.
What You Can Do
Your experience and knowledge is incalculable. Share it with a student or recent graduate.
Update your Information: where has your education led you?
Volunteering is a great way to give back to your alma mater while helping future and current young alumni.
Enjoy alumni events in your local area.
Be a part of MyMichiganTech and discover your network. Find old friends in the directory, plan an alumni event, review classifieds, and get the latest alumni news.
Academy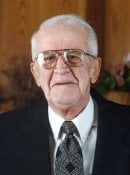 Thomas McKie '47
Tom McKie began his mechanical engineering education in 1941, enlisted in the Navy Air Corps in World War II, and returned to Michigan Tech after completing his military service in 1945 to earn a Bachelor of Science degree in Mechanical Engineering. After graduation in 1947 he joined the West Virginia Pulp and Paper Company. In 1953 he joined Beloit Corporation . . .
Alumni News