Margaret Cobb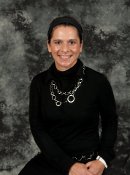 BS Mechanical Engineering 1983
Margaret graduated from Michigan Tech with a bachelor's degree in Mechanical Engineering in 1983. As the thirteenth child of fourteen and one of ten daughters, she is the first in her family to receive a degree in engineering.
Engineers have long collaborated with marketing and design experts to craft an effective user experience, and human interfaces have undergone rapid development over the past decade. Margaret has been deeply involved in the revolution of user experiences and has been responsible for expanding the appeal of the Xbox gaming console to women and secondary audiences.
To gain industry experience as an undergraduate, Cobb secured an internship with Scott Paper in Marinette, Wisconsin to develop code to monitor paper manufacturing machinery. After graduating and building her portfolio in the engineering field, she transitioned to sales and marketing, where she worked for Systems Northwest, Sundstrand Data Control, and Apple Computers before joining the team at Microsoft.
Cobb is currently serving as the Director for OEM Engineering and Services, leading the effort to market products for PC manufacturers worldwide. Her team develops and deploys systems, while offering product support, problem resolution, training and workshops to their customers. These services allow Microsoft's technology partners to shorten their development cycles and more rapidly deploy new devices.
While at Michigan Tech, Margaret worked as a DJ for WMTU, the campus radio station; volunteered at Dial Help; and enjoyed playing broomball and flag football. Her student organization involvement included the Society of Mechanical Engineers and Women in Engineering.
Margaret was inducted into the Presidential Council of Alumnae (PCA) in 2011.
She and her husband Stuart reside in Woodinville, Washington, a suburb of Seattle. They have two children, Samantha and Max.
Excerpted from the PCA Induction Ceremony Program, Fall 2011, and the Mechanical Engineering-Engineering Mechanics 2013-14 Annual Report