I was a student when we broke the record with 193". Also remember driving back to tech on January 1 with the Packers having a home game. It took us 13 hours and we almost ran out of gas within 60 miles of Green Bay, WI. (Downstate for me was Chicago, IL) In my three years at Tech Mother Nature always had a surprise for Thanksgiving, Christmas, and Spring Breaks. Either going or coming we would all be sliding and driving carefully. Thank
The first year I was at Tech, 58/59, we had a total snowfall of I believe it was 244 inches. In March, several of us decided we should go out to a cabin we used for deer hunting and shovel the snow off the roof. It would be getting heavy. The cabin was on the back side of Lake Gerald, in the Twin Lakes area.We snowshoed in from the road. When we reached the lake, we started off to cross the lake because it was shorter. I headed out onto the lake, and was suddenly about to go over a drop off. I had walked out onto the roof of a cottage on the shore. Had to back up and go around.Proceeded across to the cabin, and just walked up onto the roof. Shoveled off all the snow, then just stepped off onto the pile and back down close to the ground. Had to dig out the back door to get inside. While we were there, we made a mark on a tree trunk at snow level. In the spring, after all snow had melted, we could not reach the mark from the ground. Was
It is impossible to forget the great snowfall of 1978-79, my Sophomore year. The "Book" says 355", but there was over 400" up near Calumet. It seemed that we had a fresh 6-8" every morning....of soft powdery snow...a skiers dream. I also recall that I learned how to properly wrap a scarf around my face and neck that Winter. Exhilarating!
I started at tech in the fall of 1978. Yes, a special winter lay ahead for my freshman year. I came from Chicago, so quite familiar with what winter entails. However when we had our first snowfall the last week in September, I should have known somemething unusual was in store. When my Dad picked me up the 3rd week in May, there were noticeable snow piles at the edges of the woods and on the side of some back roads. The rest of my winters
Leaving Tech on Christmas vacation for Grand Rapids on snow-covered roads, we were passed by a car load of fellow students heading for a closer destination near Champion. They honked their horn and waved at us, showing us how to drive on snow. A few miles down the road, there they were about 100 feet off the road in a field, very lucky to have missed some trees. We honked as we drove by laughing our heads off!
I spent 15 years there (between 1981 - 1996) and still miss the place. Winters down here are just not the same (I am near St. Charles, SW of Saginaw, NW of Flint). Jim's store had excellent pasties including a vegetarian version. The previous to the fire Library restaurant was one place I loved to visit with a friend and we always ordered a sauerkraut, Italian sausage and whole wheat crust pizza. The wait staff often being new didn't even believe the chefs would make it, but they did every time. I never asked what the sausage was made from, but wished I had. Now I am trying to figure it out. If anyone from that time has any ideas or contacts please let me know! To make this entry not all about food and snow, I fondly recall the many hours spent in the computer batch station and labs when it was possible to check them out overnight. Learned to write editor macros, run the terminal (yay no more punched card decks!), and was able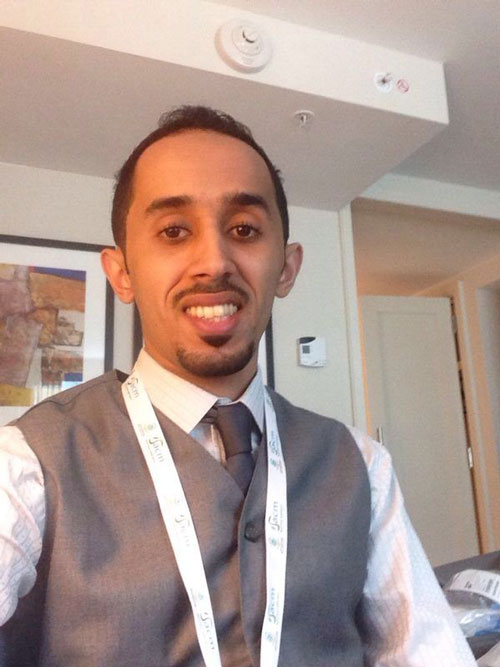 I am saudi student who graduated from Michigan Tech with BS degree in Electrical Engineering Technology. First time I went to Houghton to be honest it was a really hard time for me. I didn't know anyone in Houghton or at Michigan Tech as well, so I flew from my home town and actually its large city, when I arrived to Houghton I got a shock. I never imagined that I would be able to stay in Houghton at all or study in Michigan Tech as well. We never got snow in the middle east we never got a cold as much as Houghton, and at that time I didn't speak ENGLISH at all so it was a hard time for me to learn all the things there because it need more time to learn English and get into with the people and learn the new material from my major. Finally I graduated from Michigan Tech and got back to my country and my heart still belong Houghton and Michigan Tech. I really miss it so much and I hope one day I will be there again. THANK YOU Michigan
I remember Michigan Tech for the great opportunity and learning experience. I joined the Civil engineering program in 1962 and graduated in 1965. With the help of many great professors, I was able to make history at the school. Not only was I the first Civil Engineering student to graduate as the Valedictorian, but I made that in three years, with only one summer attendance which was mandatory for survey. Tech gave me the opportunity to watch
Ahh, fond memories throughout reading these vignettes.. I recall dating Samiha El-Khadem (daughter of my organic chemistry prof) as well as Sue Reynolds?? another professor's daughter - this was somewhat unique as the ratio in those days was 11-1 males to females.

Also recall playing broomball in 70-71 against a team which had my grade school and high school friend, Mike Horan, and we both ended up in the penalty box for fighting - imagine
Valentine's Day, 1969. It was a beautiful crystal clear day (probably about 5 degrees) after more than a foot of fresh snow overnight. Mont Ripley opened right after lunch and we were there, ready for some powder runs. We headed for the Plunge and then skied toward the old Ripley school house. The image is burned into my memory of floating through a field of diamonds - both the blanket of snow and the snow in the air kicked up by the other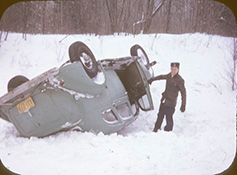 Evie Dunlop and I got married in 1953. We moved into the married students housing on the hill, up from US 41. That winter it was so cold that we had to bring the car battery inside every night to keep it from freezing. Every morning the routine was similar... sweep the snow from the "living" room to the outside, clear a path to the 1936 studebaker, install the battery, and try starting the engine...usually, with no luck. The next step was to
May 2, 2013- At the start of the spring semester, I made plans with a friend to go camping right when we finished our exams. May 2nd was the day and it ended up being a rain/snow storm. We left campus around 930 pm and drove to Hungarian Falls without seeing a foot in front of us. When we got there, the jeep got stuck at the top of the hill. We weren't prepared at all since it was the first time winter camping and would have probably died if
The first time I skied was on Mt. Ripley one night in February 1962. My roommate and I walked back to the dorm and crossed the bridge. The bank nearby registered the temperature at minus 17 degrees. On campus, the Tech students were busy making snow statues for Winter Carnival. We did not stop to help. Ah to be young and somewhat crazy. Boy do I love Hilton Head, South Carolina.
My first year a Michigan Tech was in 1958 & and I graduated with a BS in CE in 1961. Some memories:
1) 20 ft of snow one year
2) tuition, fees, room & board, & books < $1000/yr
3) NCAA hockey champs 2 years?
4) skiing at Mt. Ripley 12 cents/day including bus, ski locker & 3 rope tows to the top.
5) 4000 guys & 50 girls; my girl friend at U of M
6) sliding down rails of mine shafts at Mohawk in search of native copper & Mohawkite
7) meals at
In the winter of 1979, my junior year at MTU, the record number of inches of snow fell in Houghton, 356 inches. The following summer I was required to attend summer camp to fulfill requirements for my BS degree in Forestry. While completing an orienteering assignment my partner and I came across piles of snow in the woods behind campus. This was in the middle of July! You know it snowed a significant amount if it still hadn't melted in July!
When I was dating my boyfriend (now husband), I would leave the Detroit area after work on Friday with a girlfriend who also had a boyfriend at Tech and we would power drive up. The snow was falling like cotton balls as it does in the U.P. We would blast Styx and Boston (it WAS the early 80's) and have the heat on high and the windows down to stay awake. One time, there was a Red Alert and we had no idea. The officer that pulled us over,
Three fond memories of snow at Tech. First snowfall snowball fight - I was in Houghton Hall, it was October, 1970, a few began pelting our windows with snowballs, we chased them across 41 to the middle of Wadsworth Hall, then we heard noise..... 1200 snowballers poured out of Wadsworth and chased us back - the fight went on for 5 hours, Dean Meese broke it up - I have no idea who placed the pizza delivery vehicle in the tree by the cemetery.... honest. Second was off-campus, a little rooming house just on edge of town, winter 1971-1972, we rec'd 36 inches of snow over night, the windchill factor was -90, we were told on radio not to go outside, I had to jump out of the second story window and shovel out the front door, the drifts were so high. Third, I streaked through a bar in Hancock, and running out the back into the alley, my Phi Tau fraternity brothers weren't there in the getaway car because the police pulled them over, I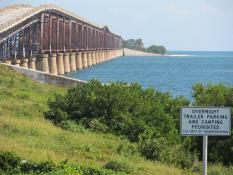 View More Memories