Psychology Ambassadors
Psychology ambassadors are student representatives selected by the director of the psychology program at Michigan Tech. The role of the ambassador is to promote Tech's undergraduate degree program and to inform the campus and local communities of the psychology profession and its myriad real-world applications. The psychology majors comprising the group have very diverse backgrounds and interests, unified by a love for psychology and a desire to help others with everything from navigating campus to finding their calling within this broad discipline.
The ambassadors are very active on campus. They have spoken with prospective Tech students at the University's Open House, given presentations to undecided majors in general education classes, and supported current students through coordinating undergraduate research opportunities in psychology. Currently, the group is organizing a tour to high schools in Michigan's Western Upper Peninsula to expand their outreach efforts.
If you see an ambassador out and about, which is likely, don't hesitate to ask a question—or just say hello. Also feel free to contact them via email. Psychology majors interested in applying for the ambassador role should contact Susan Amato-Henderson.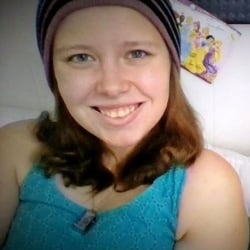 Larissa Grundmanis
Hometown: Minneapolis, MN
Class: Fourth year
Areas of interest: Criminal psychology, forensic psychology, anxiety disorders, self-harm, and eating disorders
About Larissa:
I'm an active member of both APS and HIDE. I am also employed at various places on-campus, including the Wahtera Center, the International Graduate Student Culture and Communication Center, the Multiliteracies Center, and the Rozsa.
I've been a research assistant for multiple individuals and am now working on my own research while also writing articles for Psych2Go.
When I'm not busy I enjoy watching Netflix, playing with my cat, and sleeping.
---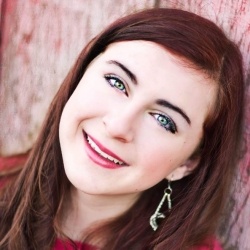 Amy Joy Patterson
Hometown: Woodland Park, Colorado
Class: Second year
Areas of interest: Public speaking, volunteering, writing
About Amy Joy:
My name is Amy Joy Patterson, and I am from Woodland Park, Colorado. I am a second year student. I enjoy public speaking, volunteering in the Big Brothers Big Sisters program, and writing.
I am currently working as the Leading Scholar Intern for the Financial Aid Office, and I also have assisted in the collection and analysis of data on the efficacy of the Summer Youth Program.
---