Michigan Tech University partners with a variety of campus stakeholders to support services and programs for the community to create a just, prosperous, and sustainable world expressed through technology transfer and innovation. Contact University Relations to connect today.
Community and State Relations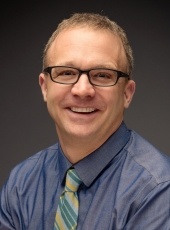 Contact
906-487-1832
jblehman@mtu.edu
Administration Building 507
John B. Lehman
Associate Vice President, Enrollment and University Relations
John Lehman works closely with the state legislature, the governor, and other state agencies and officials, building maintaining relationships to advocate and address issues impacting the university.
John also serves as the chief undergraduate enrollment officer as well as the primary point person for all university marketing and communications efforts.
---
Federal Relations
Contact
906-487-3674
Cell: 906-281-7746
bburns@mtu.edu
Lakeshore Center 202F
Brent Burns
Director of Federal and Industry Relations
Brent Burns is responsible for advancing Michigan Tech's interests in Washington DC, serving as a liaison between university administrators, faculty and staff, and members of congress, their staff, and other appointed officials.
Brent also leads the Industry Relations team and directs strategies for greater engagement and support between industry partners and university stakeholders.
---