You've Got a Friend in Me: Childhood Pals Achieve Michigan Tech Milestones Together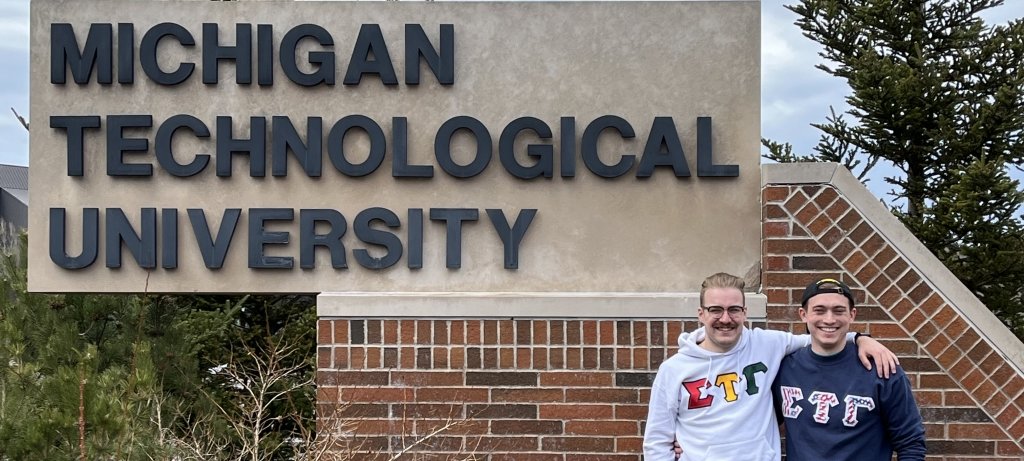 Friends since first grade, scholastic competitors, Summer Youth Programs (SYP) campers, fraternity brothers and 2022 Michigan Tech grads A.J. Alexa and Cody Slagle share their journey from Pokémon cards to diplomas.
SYP and academic excellence brought the pair to Tech from their small Upper Peninsula communities near Iron Mountain. "We became friends through A.J. giving me his extra Pokémon cards and we've been close ever since," said Slagle. "We lived together our first two years of college, joined the same fraternity and now we're moving to the same area. Can't avoid this guy even if I tried to!"
Find out why SYP made such an impression, how the pair chose their majors and more about their longtime friendship at Michigan Tech News.