Phi Kappa Tau Reigns Again as MTU Winter Carnival Snow Statue Champs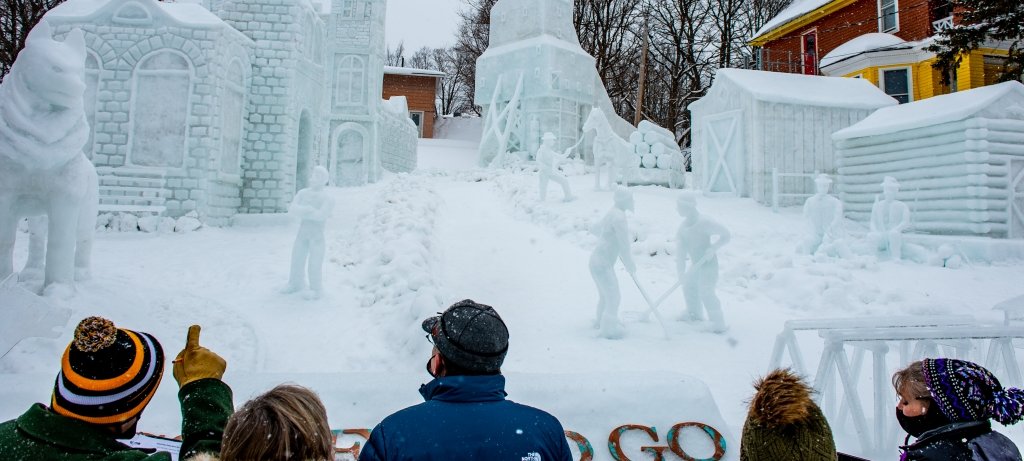 For the fourth year in a row, you'll need to head over to Phi Kappa Tau in Hancock to see the winning monthlong Winter Carnival statue. The organization extended its winning streak to four years in a row with their entry "100 Years They Come and Go, But Still We Say LET IT SNOW!" in keeping with the event theme: "Come One, Come All To Our 100th Carnival."
In second place overall is Tau Kappa Epsilon's "Carnival Fun Galore, a Tech Tradition We Adore." Alpha Sigma Tau's "Come One, Come All!" placed third.
Of the 44 overall All-Nighter entries, St. Al's claimed the top spot while MTU Aquarium Society took second place and Climate Action Triad placed third.
Read more about statue results and weekend events in the latest story on Michigan Tech News.