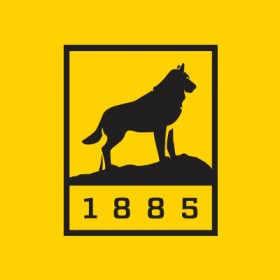 As Career Fair week slowed its roll, this is the first time each fall many of us have a second to catch our breath and reflect on the joyous cyclone that's been the past six to seven weeks.
It seems about two hours ago that we helped move in the largest incoming undergraduate class since Michael Jackson overshared about Billy Jean. As a boy raised in Indiana and Ohio farm towns, the events each fall speeding past remind me of the rows of corn in my peripheral vision on a long stretch of highway: Move-In, Welcome Week, K-Day, Parade of Nations, Open House. And so we found ourselves at Career Fair week.
When, thanks to many of you who come back to Houghton to recruit for your own companies, we got to see all of these smart, motivated, and adventurous students who usually are sporting convertible camping pants and Timbuk2 backpacks wiggle into their unfamiliar dress clothes, spend more than a few seconds tending to their hair, and are suddenly modeling personalized leather executive portfolios. A Tony Soprano dream sequence of sorts, never failing to surprise but disorient me at the same time.
For me, it's a "where the heck am I?" moment every time. One of the best days of the year, and it's good to see our students stretch themselves, perhaps doing something a bit uncomfortable for the first time.
Autumn on campus can be exhausting, but the sort of exhaustion that comes from exhilaration and feelings of accomplishment.
One last thought. My daughter, Maddy, runs for her high school cross country team. Last season, her junior year, she made the UP state finals. After she crossed the finish line she hopped, skipped, and jumped her way up to my wife and me dancing with excitement to proclaim that she had easily bested her personal record. And while we were proud of her, we also wondered how much of that energy might have been better employed a few seconds earlier during the race.
This year it clicked with Maddy. She's leaving it all out on the course … and she's discovered how much more rewarding that can be. I was listening to a podcast the other day about running as spiritual practice, one quote really resonated with me, "The blessings are only found outside your comfort zone." Maddy's figured that out.
All of this is to say that it is so evident to me that so many our students have figured that as well. I'm thankful that they continuing to push over the edge of the comfort zones in service of their education. And I am richly rewarded by seeing the blessings those efforts bring them.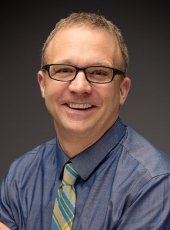 John Lehman
Associate Vice President, Enrollment and University Relations