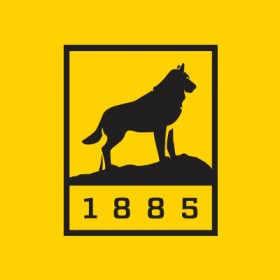 Every few months, we like to highlight some of the press we're getting. From wolf-moose studies on Isle Royale to professor Stephen Hackney weighing in on Samsung Note 7 batteries, Tech continues to garner great stories and attention. See the links below.
Also, our students are making the last push to Thanksgiving. The run from early October to the first big break of the year is a long one. It's likely been a little easier with the beautiful weather we've had lately. Or maybe that's just made it even tougher to study.
Finally, if you have a few minutes, check out the mailbag this week. Over 30 alumni checked in with stories of their favorite professors and the stories go all the way back to the 1930s. Impressive stuff and likely to spur your memory as well so please send us your stories!
Have a great rest of the week!
Scott Balyo
Editor
TechAlum
—————–
Voice of America reported on Isle Royale National Park and the wolf-moose predator-prey study conducted by Michigan Tech researchers there.
The Grand Rapids Business Journal reported on the latest US News & World Report "Best Colleges" undergraduate rankings, mentioning that Michigan Tech ranked 118 among national universities.
Bridge Magazine, a webzine published by the Center for Michigan, ran an article titled "Is College Still Worth the Cost?" The story mentioned Michigan Tech in a section on college costs and mid-career earnings headed "University Return on Investment."
Crain's Detroit Business published a news article about Michigan Tech being chosen as a regional EPA finance center. Michigan Radio aired an interview on the same topic with Tim Colling, director of the new center, and WBUP TV 10 did a story about the center.
The Washington Post and the Chicago Tribune published an article on why Samsung Note 7 batteries are exploding, quoting Michigan Tech materials science and engineering professor Stephen Hackney.
STEMBlog and STEMConnector published an opinion piece by computer science professor Linda Ott about the need for computer science education for all. Ott is former chair of the Department of Computer Science and associate dean for special initiatives in the College of Sciences and Arts.
Tech Century, an online news site published by the Engineering Society of Detroit, ran a story about Michigan Tech's first Women in Automotive Engineering program. Funded by Fiat Chrysler Automobiles, the program brought talented high school girls to Tech this summer to learn about careers in automotive engineering. It was part of the University's Summer Youth Programs.
MITechNews, a news website about Michigan technologies, featured a video interview with Assistant Professor Nina Mahmoudian (ME-EM), talking about her underwater robots.
MLive, a statewide news service, reported that Joe Berger, a 2005 Tech alumnus and player with the Minnesota Vikings in the National Football League, is the starting center for the Vikings.
WLUC-TV6 broadcast news stories about move-in weekend and orientation at Michigan Tech.
Science360, a science news website published by the National Science Foundation (NSF) featured the synthetic DNA research of Professor Shiyue Fang (Chem) as one of its "Headlines."