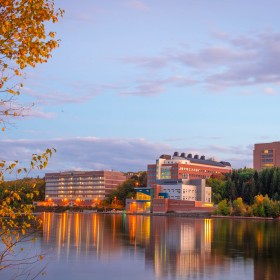 At Michigan Tech, we are thankful for our students, faculty, and staff. We are thankful for our alumni who have gone out into the world to make a difference and to create the future.
Recently we featured many of our alumni who have made an impact to Michigan Tech. You can read about their stories in this year's Impact Report.
During the season of Thanksgiving, what are you thankful for Huskies? Share what you're thankful for this year at techalum@mtu.edu.
Have a Happy Thanksgiving!
Sarah