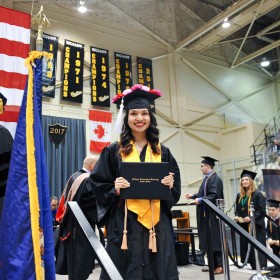 Congratulations to our newest Husky graduates! Nearly 1,000 Michigan Tech students received their degrees on April 29.
They join the family of Michigan Tech alumni and friends.
And we are so proud of them.
And, that got us thinking.
How do you share your Michigan Tech Husky pride with others?
License plates. Sweatshirts. Pens. Pickled egg recipes. Cheer Huskies to victory at sporting events.
Sarah