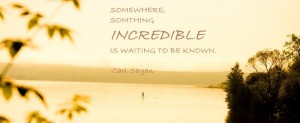 As we approach 10 years of the Outdoor Adventure Program, let's look back to 2006. The OAP started with one professional staff member and five student staff. While that has fluctuated over the years, we still have one professional staff, but now more than 25 student staff helping to operate the Equipment Rental Center, run trips, plan and execute large scale events, and conduct seminars on outdoor topics.
Our equipment rental was a key part of the program, as well as enabling us to run some trips. We started with six canoes and four kayaks and now our fleet is an impressive 18 canoes and 24 kayaks, 11 stand up paddleboards, and six trailers to move that equipment. We have added mountain bikes to our rental cache over the years and just this year are purchasing 12 new Kona Mountain Bikes.
The programming that we provide has grown over the years as well to include: the Bigfoot Snowshoe Event(done in collaboration with Wellness), the Great Northern Adventure Race(GNAR), the Breakers to Bridge Paddle Fest (new in 2016!), Adventure Spring Break Trips, Silent Gear Auctions, SYP Trips, and Alumni Reunion events. We average about 100 events a year now, compared to about 12 back in 2006.
As we look to the future, we have some big ideas for the OAP including a new site, and access to the water for more paddling, sailing, rowing, and fishing. In addition, we hope to have access to the trail system and provide a space to host events and really make outdoor adventure a part of the Michigan Tech experience.