The North American headquarters for one of the world's elite engineering consulting firms, the ILF Group, is now located in Traverse City, Michigan with two Michigan Tech alumni on board.
James A. Morrison '81 '82, P.E., P. Eng., and president/managing director of ILF Consultants, Inc., announced the opening in the West Bay-side Viridian Building, one of four office locations the firm now has in the United States, along with Colorado, Washington state and Virginia.
"Though our roots are in Europe, ILF Consultants Inc. is managed by domestic executives who understand and have been part of our U.S. market for decades," says Morrison, a civil and geotechnical engineer.
With bachelors and master's degrees from Michigan Technological University, he has spent 34 years on large scale engineering projects and program management involving bridges, dams, hydroelectric power, tunnels, underground structures, deep foundations and risk analysis.
The group's eastern operations engineering manager, Tim Wellert '06, P.E., Eng., is a civil engineering graduate, with a specialty in geotechnical and structural design engineering, along with risk assessment for large scale projects in oil and gas, water resources, transportation and power markets.
Both professional engineers retain close ties to Michigan Technological University where they are guest lecturers and members of the university's Civil and Environmental Engineering Professional Advisory Committee (CEEPAC). Jim also heads the American Society of Civil Engineers Northwest Michigan branch.
–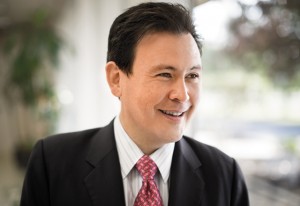 Robert Wilson '90 was recently elected to the Cleveland Institute of Music Board of Trustees. Wilson serves as the Vice President of Marketing at Swagelok Company, a global developer and provider of high-quality and reliable fluid system solutions. He previously served as Vice President of Marketing and Business Development at GrafTechInternational, and at Grace Construction Products where he served as Vice President from 2010-2012 and as North Asia Area General Manager from 2007 to 2010. Wilson holds a BS in chemical engineering from Michigan Technological University, and an MA and MBA from the University of Michigan.
–
Jackie Stachowski '93 is a Nucor district sales manager. She was highlighted in this recent article about women working in the steel industry. From the article: A mother to four children, Stachowski started out as the youngest-ever metallurgical service engineer in LTV Steel's history, rising quickly to a role in technical sales before joining General Motors. Now, she is president of the Association of Women in the Metal Industries' Detroit chapter, where she is helping younger women along the trail she blazed, while encouraging them to forge their own pathway to success. Read more about her in last year's Mother's Day Blog Post. https://driveusingsteel.com/2017/03/31/forging-a-future-women-impacting-todays-steel-industry/amp/
–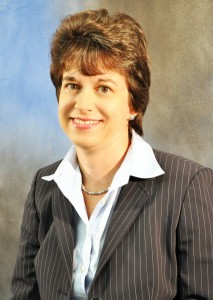 Dr. Teresa Karjala '87 has been named a Fellow of the Society of Plastics Engineers. Fellows are members who have made outstanding contributions in plastics science, engineering, or management. Only 325 members, counting the newest inductees, have been elected Fellows since the honor was established in 1984. Karjala is a Principal Research Scientist at The Dow Chemical Company in the Packaging and Specialty Plastics Materials Science group in Freeport, Texas. She obtained her B.S. in Chemical Engineering from Michigan Technological University (summa cum laude) and her Ph.D. in Chemical Engineering from The University of Delaware. She has more than 25 years of experience leading research and development in a variety of areas including materials science, product development, structure/property relationships, polymer rheology, and polymer processing of polyethylenes and their blends. Dr. Karjala has authored over 70 external research articles and presentations and is the inventor on 60 U.S. and 30 European granted patents.