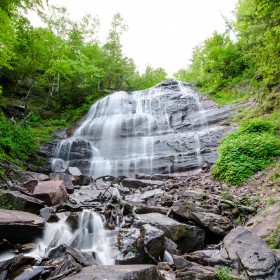 A few of the places my family and I have visited, thanks to your recommendations for the Keweenaw Bucket List. And, because of your great ideas, we have plenty more to discover.
When the Alumni Board of Directors heard about this bucket list and Michigan Tech's student bucket list, they thought our alumni and friends could help create bucket lists by the decades.
Now here's the fun part. What must-dos were on your list as a student? A few ideas to get you started:
Ice fishing on Lake Fanny Hooe
Racing cardboard canoes
Watching the sunset at the Breakers
Rock climbing at Cliff Drive
Late night Taco Bell drives to Marquette
Experiencing the beauty of the Northern Lights
Marching in Parade of Nations
We'll compile the lists and create an online "Husky Bucket List by the Decades" as well as a list of things to do when you return to the Keweenaw.
To get started, fill out this form with your bucket list. Be sure to include your graduation year. And send us your photos.
We look forward to sharing Bucket List memories with you.
Sarah