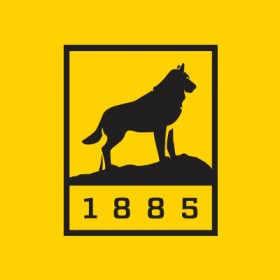 This week many of our faculty and staff are taking a few days off celebrate America. It's also a good time to appreciate the international students who come to Michigan Tech for our academics, size, and location.
Over the years, more than 5,521 students from around the globe have come to Michigan Tech, and they've left a huge impact on the University and Copper Country.
It's another example of Michigan Tech leading the way. We have the largest percentage of international students of all public universities in the state of Michigan.
This fall approximately 300 international students will become Huskies, and today, 1,731 Husky alumni live beyond the borders of the United States in 105 countries.
International Programs and Services (IPS) smooths the transition to Michigan Tech for these students helping them make Houghton their home. For many, it starts as soon as they step off the plane in Chicago.
Imagine students arriving in the United States, a place they may never have been before, jet-lagged, a little confused and exhausted, navigating Chicago O'Hare only to find out their late-evening flight to Houghton has been canceled. It's an unfortunate, but common occurrence.
Until last year, international students often found themselves in that exact situation. Many were rerouted or spent nearly 20 hours on a Greyhound bus. Not the greatest welcome to America or Tech.
Last fall IPS, Michigan Tech Housing, and ambassadors from student organizations decided to do something about this. The results? A better welcome to America and a great first impression of Michigan Tech.
Our new International Welcome Experience launched successfully. When 250 incoming international students arrive in Chicago this fall, chartered Michigan Tech buses will be waiting to bring them north. No more uncertainty or frustration. Just a great start to their Tech journey.
And you can help! Want to know how you can you assist these new Huskies along the way? Contact alumni@mtu.edu for specific ways you can get involved.
Happy 4th of July to our alumni everywhere!
Brenda Rudiger
Assistant Vice President of Alumni Engagement