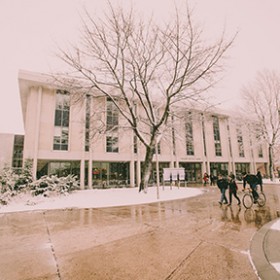 Orientation. Wasn't that yesterday? Students are back from Thanksgiving break. There's excitement, exhaustion, and anticipation in the air. And for some Huskies, that moment they've been waiting for: Midyear Commencement.
Huskies across campus are filling the library, brewing that extra pot of coffee, and getting ready for exams. Some will be leaving Tech forever in just a few short days.
Speaking of Commencement, if you're interested in peeking in on this year's ceremony, we offer a live stream. Maybe you have a friend or relative walking, or perhaps you want to listen to this year's speaker, alumnus Keith Creagh '74, who led the Michigan Department of Environmental Quality during the Flint water crisis last winter. Please join us Saturday, December 17 at 10:30 a.m. (EST).
While TechAlum is a great way for you to stay connected to Michigan Tech, don't forget our social media channels. We have a great team who constantly update our feeds. Facebook, Instagram, Twitter, LinkedIn, Pinterest, and Snapchat. Follow, interact, and stay in touch!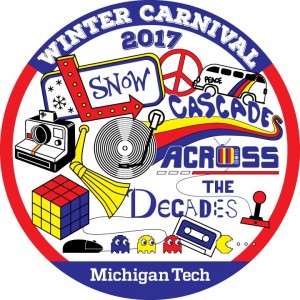 With December comes snow. And with snow comes the anticipation of Winter Carnival. We're just two months from this year's event (February 8-11, 2017) and you can find all of the information HERE. Don't forget we'll be live blogging again as Snow Cascades Across the Decades and you can follow on social media at #mtuwc.
Finally, with the end of the year quickly approaching, it's a great time to support Michigan Tech with a gift. Our students create the future every day (just as you did). Your support makes that possible.
Thanks, Huskies!
Scott Balyo
Editor
TechAlum