Mechanical engineers, computer scientists, chemists, physicists, civil engineers. Mothers, daughters, sisters, aunts. The Women of Michigan Tech.
More than 10,000 women have earned a degree from the University plus there are 4,000 who attended since the first female student enrolled in 1889.
This year, as part of Reunion 2017, all Women of Michigan Tech– alumnae, staff, faculty, partners, donors, and friends are invited to a celebration from 5 to 7 p.m. Saturday, August 5 at the Great Lakes Research Center at the Michigan Tech campus. The event coincides with the annual Alumni Reunion August 3 to 5.
Sally Heidtke, who graduated in 1981 with a BS in chemical engineering, is helping to organize this year's event. The Presidential Council of Alumnae sponsored the event five years ago.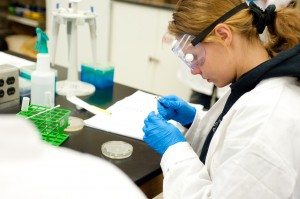 "Every August we welcome back all alumni and there are reunions within the reunion," Heidtke says. "We wanted to create an event within the alumni reunion to connect with women alumnae, remember the past, and talk about what's ahead for us."
Heidtke came to Michigan Tech after attending a Women in Engineering summer youth program in 1975. "Michigan Tech was the clear choice for me," she says. "It confirmed my decision to study engineering and I really loved the campus experience. "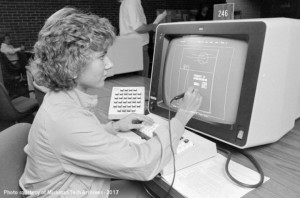 She says her fondest memories include friends and classmates, especially friendships with female students.
"We enjoyed being in an environment where everyone seemed to like science and math," says Heidtke, who worked for Procter and Gamble after graduating from Michigan Tech. "We searched to find ourselves as young women pursuing a challenging career outside the norm of what most of our peers and family were doing. It was a grand adventure."
And Heidtke says they want to continue honoring the Women of Michigan Tech and encourages everyone to attend. "The first celebration brought together women from seven decades," she says. "It was amazing to meet some of the pioneering women from the 1940s."
During the celebration, reconnect with friends and make new ones and support female scholarships by bidding on great items during a silent auction. Learn more about this year's reunion. View this year's schedule of events. Make plans to attend.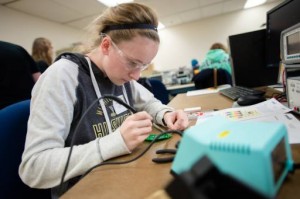 We want to hear from you, women of Michigan Tech. Share your story about your time at Michigan Tech or life after graduation. We will publish these stories throughout the year as we honor the Women of Michigan Tech.
I'm looking forward to hearing from you and sharing your stories.
Sarah