Walk where the ancients walked; tour the ruins and art of Greece; and explore their culture, myth, and history. Join us abroad in Greece summer 2022!
Greece: Histories, Heroes, and Heroines is a new faculty-led study abroad program, sponsored by the Social Sciences and Visual and Performing Arts Departments. The program will take place from, June 1 – June 25, 2022.
Get to know Greece through exploring the Acropolis, Plaka National Museum, Greek cooking classes, Athens, the remains of Minoan Crete, the Peloponnesus, Delphi, the amazing hanging monasteries at Meteora, and swimming in the Aegean and Mediterranean!
Our Itinerary
Subject to change. A more detailed schedule will be available closer to the departure date.
Schedule

| Time | Locations |
| --- | --- |
| Day 1-2 | Leave O'Hare Airport, Chicago, group overnight flight to Athens Airport where we will meet our tour coach and principle guide. |
| Days 3-5 | Athens: exploring the city, Acropolis, Plaka National Museum, Agora. |
| Days 6-10 | Crete: overnight ferry from Athens (Piraeus), spend several days exploring the remains of Minoan Crete, cooking lesson, cultural visits, swimming in the Mediterranean. |
| Days 11-15 | The Peloponnesus: Corinth, Mycenae, Pylos, Olympia, and other smaller locations, swimming in the Mediterranean. |
| Days 16 -18 | Heading north, stopping at Delphi, the hanging monasteries at Meteora, Thessaloniki. |
| Days 19 - 22 | Continue at Thessaloniki and north, various other sites such as Philippi - associated with St. Paul. |
| Days 22 - 24 | Back to Athens with day trips to Sounion, island of Aegina, and swimming in the Aegean. |
| Day 25 | Group flight back to O'Hare. |
Courses Offered
Each student will take a minimum of 6 credits and a maximum of 9 credits. These are all regular MTU credits and most are HASS listed, so they may be used for either General Education, CORE, Major, Minor, or as free electives. All courses are 3 credits. All students will take SS 3960 Cultural Immersion, which will help you understand and respond to this experience through group discussions, journaling, and reflections.
SS 3960 - Cultural Immersion
Course designed for students on supervised study abroad or exchange programs in which they investigate and report on cultural patterns and behaviors.
Credits: variable to 3.0; Repeatable to a Max of 9
Semesters Offered: On Demand
Pre-Requisite(s): UN 1015 and (UN 1025 or Modern Language - 3000 level or higher)
You can select one or two of the following courses (SS3920 Topics in Anthropology: The Archaeology of Myth or SS 3952 Topics in World History: History of Greece):
SS 3920 - Topics in Anthropology/Archaeology
Survey of a major branch of American anthropology or archaeology, or a specific time period or region. Topics may include North American prehistory, experimental archaeology, applied anthropology, economic anthropology, or other specialized themes. Readings will emphasize both theoretical and substantive contributions. May be repeated if topics differ.
Credits: 3.0; Repeatable to a Max of 9
Lec-Rec-Lab: (3-0-0)
Semesters Offered: On Demand
Pre-Requisite(s): (SS 2100 or SS 2200) and UN 1015 and (UN 1025 or Modern Language - 3000 level or higher)
SS 3952 - Topics in World History
Examines major ideas, processes, and events in world history. Topics may include trade and commodities, imperialism, slavery, migration, or other subjects with transnational significance. May be repeated if topic differs
Credits: 3.0; Repeatable to a Max of 6
Lec-Rec-Lab: (0-3-0)
Semesters Offered: On Demand
Restrictions: May not be enrolled in one of the following Class(es): Freshman
Pre-Requisite(s): UN 1015 and (UN 1025 or Modern Language - 3000 level or higher)
Faculty
Carl Blair, Co-Leader
An archaeologist whose first graduate term paper was on the proportions of Tin in various Bronze Age artifacts from the Mycenaean site of Nichoria, Carl fell in love with the idea of Greece when he encountered the books of Gerald Durrell as a child. When first in Greece as an undergraduate he discovered the reality was even better! As a faculty member at MTU, Carl has led archaeological field expeditions and study abroad programs in England for 20+ years. He will teach SS 3960 Cultural Immersion and SS 3952 Topics in World History: History of Greece during this study abroad program.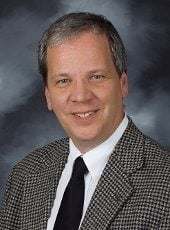 Teaching Professor, History & Anthropology
Anthropology Program Advisor
906-487-3625
Academic Office Building 222
Julia Blair, Co-Leader
Julia grew up on stories of Greek gods, mythical beasts, adventurers, and epic conflict. Her early taste for myth and ancient history led her to careers as an archaeologist, and later as a writer and editor of mythic fiction. Now she combines her passions and expertise in a course on the Archaeology of Myth, an in-depth exploration of the mythology and material culture of ancient Greece. She will teach SS 3920 Topics in Anthropology/Archaeology: The Archaeology of Myth.
Local Staff
The tour company for this program, Educational Tours and Cruises (ETC), is an acknowledged leader in the field with over 40 years experience in assisting with American College and University tours of the Eastern Mediterranean. The guides that ETC provides are all licensed by the Greek Government and are experts in the field.
Program Costs
Program Fee
All students will pay both a program fee and tuition. The program fee is fixed and the same for all. It is currently estimated to be $3,500; final figures will be provided in December 2021. The program fee covers housing, all group transportation in Greece, transfers, admissions, taxes, gratuities, and some meals (All breakfasts, 2 lunches and 13 dinners). Other meals are the student's responsibility.
Additional Costs
Tuition: 6 – 9 credits of Michigan Tech tuition at whatever rate you normally pay. (In-state-- out-of-state, undergraduate or advanced undergraduate, etc)
Airfare: estimated $1400
Passport: $180
Travel Insurance: optional but recommended
Books: $0 - $125 per course
Estimated meals: 23 lunches@ $10 and 12 dinners @ $20, how elaborate or otherwise is up to you, est $500.
Pocket Money: suggested $200/week
Application
All undergraduate students in good academic standing are welcome! You do not need to be of any particular major or year to attend. MTU requirements are that you have completed 2 semesters of your schooling and are in good academic standing. Non-MTU students are cordially invited to apply too!
Once applications are received and approved a $500 deposit will need to be paid to hold your place in the program. The deposit is non-refundable, unless the program is cancelled due to lack of enrollment. The deposit will be counted towards the $3,500 program fee. Meaning that when final bills arrive in the spring the program fee will be $3.000.
For the program to take place a minimum of 15 deposits need to have been received by January 17, 2021! So if interested, apply soon!
While traveling in Greece, students will share hotels rooms, two in each, with two twin beds. The exception will be the ferry crossing to and from Crete where 4 will share a cabin with bunks. All of the hotels are either 3 or 4 star quality.
Some meals are included with the program fee (All breakfasts, 2 lunches and 13 dinners). Other meals are the student's responsibility.
The lowest fees and best rates for converting dollars to Euros is an ATM in Greece. You don't need to do it beforehand. There is an ATM at the Athens Airport arrivals hall, and many conveniently located throughout Athens and the country.
You can cover all program costs with financial aid. To qualify, you must be enrolled in 12 summer credit hours.
You will receive 6-9 credit hours in Track A for this program. Michigan Tech students may enroll in 3-6 credit hours in Track B to achieve full-time status.
Consult with the Michigan Tech financial aid office or the financial aid office of your home university, if you are not a Michigan Tech student, for more information about how to fund your study abroad.
Getting There
You need a valid US passport that remains valid for at least three months after your trip. – if you are not a US citizen, contact the program leader or Michigan Tech International Programs and Services study abroad program for more information.
US citizens travel under tourist status. Because you'll be studying with us rather than attending classes at a foreign university you don't need a student visa.
Learn how to apply for a US passport and get the ball rolling as soon as possible. Passport applications typically require at least six months to process.
Learn how to get your passport photos on campus and check out other pre-departure tips from Michigan Tech Study Abroad Office.
It will be warm in Greece in May/June with 80 – 90s for highs: some days, perhaps, even hotter. Bring clothes suitable for walking over semi-rough terrain during our field trips, and what you'd wear regularly for other times. Pack lightly, you'll have to carry your own luggage, and you can do laundry at the hotels. A couple of dress-up outfits are a good idea as Greece is more formal than the US, especially for evenings out. Bring a wide-brimmed hat for sun protection and a refillable water bottle — water will be always available on the bus. Be sure to bring swimwear!
While You Are There
Behavior, Expectations, and Accommodations
Students are expected to abide by the Michigan Tech student conduct code. There is zero tolerance for drug use. Violations will result in immediate expulsion from the program and no refund.
Michigan Tech has standard policies on academic misconduct and complies with all federal and state laws and regulations regarding discrimination, including the Americans with Disabilities Act of 1990. For more information about reasonable accommodation for or equal access to education or services at Michigan Tech, please call the Dean of Students Office, at 906-487- 2212 or follow the link above.
Reasonable precautions should be taken as in any area abroad. If you become sick or are injured, notify the program coordinator and they will assist you in finding the closest medical facilities.

The COVID-19 situation is dynamic and Michigan Tech will continue to monitor international travel recommendations in our study abroad locations. Michigan Tech will not approve study abroad travel to locations with a travel advisory level 3 or 4 due to COVID-19. The well-being of our students is Michigan Tech's top priority and we encourage students to carefully review the resources provided by the CDC, World Health Organization (WHO), and the US Department of State.

If you have any questions about Michigan Tech's policies regarding Covid-19 and study abroad travel, please contact Study Abroad Program Specialist, Vienna Leonarduzzi at studyabroad@mtu.edu .
Prescriptions and Glasses
Excellent medical facilities are easily found in Greece. But bring all needed medications with you in clearly labeled, original containers. Bring copies of all prescriptions, including eyeglasses.
Will you need one? No. Will you want one? It is up to you. Most computers have internal power converters, so that's not an issue. But you need a plug-converter, available at any US major store.
Points of Interest