Bonnie Gorman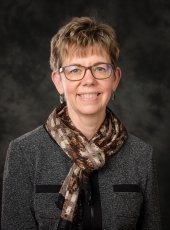 Dean of Students and Vice President for Student Affairs
PhD, Rhetoric and Technical Communication, Michigan Technological University
MS, Human Resources Management, LaRoche College
MA, Student Personnel in Higher Education, Slippery Rock University
BS, Social Work and Psychology, Grove City College
Biography
Dr. Bonnie Gorman is currently the Dean of Students and Vice President for Student Affairs. Bonnie provides leadership for the delivery of student-centered programs in the areas of scholastic standards, academic support, and disability services; student conduct; orientation and parent programs; career services; counseling, wellness and early intervention strategies; housing and residence life; student activities and Greek life, diversity and inclusion programs; and student information systems. Recent accomplishments include establishing a Student Success Center, the development of the Husky Food Access Network to address concerns of food insecurity, and the introduction of Mental Health First Aid and QPR Suicide Prevention training for students, staff, and faculty.
Bonnie also serves as a Peer Reviewer for the Higher Learning Commission. She has been active in National Association of Student Personnel Administrators (NASPA) and the Association of College Unions International (ACUI) serving on regional and national committees. Bonnie has received awards for her communications work from the Council for Advancement and Support of Education (CASE). Her work in Orientation garnered recognition from the National Orientation Directors Association (NODA) and from the National Resource Center for the First-Year Experience and Students in Transition.
Bonnie graduated with a Bachelor of Arts degree and a double major in Social Work and Psychology from Grove City College. Over the course of her professional career, Bonnie has also earned a Masters degree in Human Resources Management from LaRoche College (1983); a Masters degree in Student Affairs in Higher Education from Slippery Rock University (1990); and a PhD in Rhetoric and Technical Communication from Michigan Technological University (2012).