Les Cook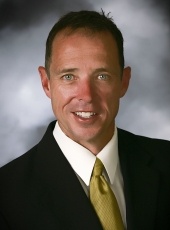 Contact
906-487-2465
Administration Building 505
Vice President for Strategic University Partnerships
Adjunct Associate Professor, Cognitive and Learning Sciences
EdD, Educational Leadership, Brigham Young University
MS, BS, Political Science, Utah State University
Biography
Les P. Cook serves as the vice president for strategic university partnershipsHome.
Cook joined Michigan Tech in July 2003, serving as vice provost and dean of students before assuming the role of vice president. Before coming to the University, he was the associate vice president for student life at the University of the Pacific in Stockton, California.
Cook is actively involved with a number of professional and student service associations, he serves as a member of the NASPA Student Affairs Administrators in Higher Education Foundation Board as chair-elect and was formerly region IV-east vice president for the national board. Cook also serves as chair of the chief student affairs officers group for the Michigan Association of State Universities and is on the board for Student Affairs Today. He also serves as a lead faculty member for the LeaderShape Institute and is a lifetime member of the National Orientation Directors Association.
Cook has volunteered locally with the Downtown Guidance Team, served on the Dial Help board of directors and the Keweenaw Community Foundation Board.
Cook has a Doctorate of Education in Educational Leadership from Brigham Young University, and a Master of Social Science and a Bachelor of Science in Political Science from Utah State University. Cook completed Harvard University's Institute on Educational Management.