Roberta M. Dessellier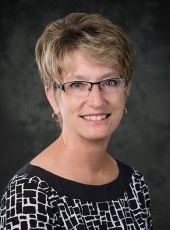 Contact
906-487-2200
Administration Building 500
Secretary of the Board of Trustees; Chief of Staff
Biography
Dessellier was appointed secretary of the Board of Trustees by the Michigan Technological University Board of Trustees, the University's governing body, in July 2016. In this administrative role she supports the board in policies and ordinances, assists with meetings, and with liaison activities between trustees and a variety of stakeholders. She works closely with the board, president, and other President's Council members to fulfill university objectives and goals. She manages and provides leadership for the office functions of the president and ensures communication among President's Council members consistent with the University's strategic goals.
Dessellier also serves as corporate secretary for the Michigan Tech Fund Board of Directors and for non‐profits Superior Innovations and Michigan Tech Entrepreneurial Support Corporation (MTESC), the University's technology transfer arms that assist faculty and students in startups and other innovative endeavors. In addition, Dessellier is Michigan Tech's Freedom of Information Act (FOIA) officer.
She is a member of the National Association of Professional Assistants in Higher Education and Michigan Professional Board Secretaries. With Michigan Tech since 1975, Dessellier has worked in nearly every realm of University administration, including admissions, civil engineering, the graduate school, and student affairs. She joined the president's office in 1992.