Workshop to Address Threat of Rising Ocean Levels in Vietnam
By Marcia Goodrich | Published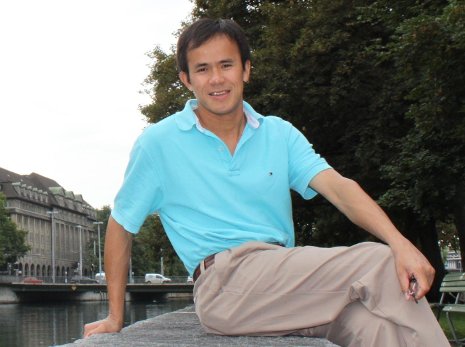 If the Pacific Ocean rises one meter, Vietnam will be in big trouble. Five percent of its land, home to 11 percent of its 91.5 million people, will be under water. That vulnerability to natural disaster has prompted Michigan Technological University's Yue Li to bring an international group of experts together to help Vietnam prepare for the worst.
Li, an associate professor of civil and environmental engineering, has received a $39,000 grant from the National Science Foundation to fund the US-Vietnam Workshop on Multiple Natural Hazards Assessment and Mitigation Under the Impact of Climate Change.
Oceans are rising along with global temperatures, but it could take decades for them to go up a full meter. A more immediate danger exacerbated by higher ocean levels is flooding from typhoons and tsunamis; nearly 60 percent of Vietnam is at risk.
"Vietnam is a developing country, and they lack the technology, training and infrastructure to deal with these threats," Li said. "They have an eagerness to catch up and learn about research being conducted in countries like the US."
The workshop, to be held in Hanoi, will address challenges such as building design and mitigation strategies, insufficient infrastructure and risk-assessment methods. "But we won't just focus on engineering," Li said. "We will also look at social science and economics. We want to develop a holistic way to solve this problem."
"Our goal is to initiate long-term collaboration on both sides of the Pacific," Li said. "It's a great opportunity, especially for students and researchers just starting their careers."
As for the Vietnam War, Li has encountered no bad feelings. He is working with representatives from three universities in Hanoi, and they are uniformly enthusiastic. "During our preparation, people had a very open attitude toward this workshop," Li said. "They were excited and had no resentment based on past history with the United States."
Co-principal investigators on the project are John van de Lindt of Colorado State University and Thang Dao of the University of Alabama. The workshop will be held in December.
Michigan Technological University is a public research university, home to more than 7,000 students from 60 countries. Founded in 1885, the University offers more than 120 undergraduate and graduate degree programs in science and technology, engineering, forestry, business and economics, health professions, humanities, mathematics, and social sciences. Our campus in Michigan's Upper Peninsula overlooks the Keweenaw Waterway and is just a few miles from Lake Superior.