Michigan Tech Partners with Army Corps of Engineers Environmental Lab
By Jennifer Donovan | Published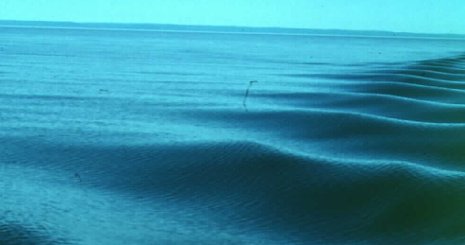 Houghton, Michigan, and Vicksburg, Mississippi, now have something more in common than the first letter of their last name. Michigan Technological University and the US Army Corps of Engineers' Environmental Laboratory in Vicksburg have signed an educational and research partnership agreement that opens the door to a broad range of research projects, faculty exchanges and student internships.
The cross-disciplinary research and education that Michigan Tech and the Corps of Engineers' Engineer Research and Development Center Environmental Laboratory (ERDC-EL) will conduct focuses on protection and restoration of the Great Lakes. The Vicksburg laboratories are the Corps of Engineers' water resources research facilites.
Michigan Tech's planned Great Lakes Research Center (GLRC) will house the new partnership on campus. University faculty and students also will have opportunities to work in the Vicksburg lab, which employs more than 200 scientists.
Research will focus on aquatic contaminants such as copper and mercury, invasive species, sediments and ecosystem restoration. Michigan Tech's expertise in watershed modeling, water transport processes and remote sensing using Geographic Information System (GIS) technologies and Google Earth tools was a key factor in establishing the partnership.
"ERDC scientists and engineers utilize world class, cutting edge technologies and interdisciplinary approaches to address water resource issues," said Robert Shuchman, co-director of the Michigan Tech Research Institute (MTRI) in Ann Arbor. "This new collaborative partnership between ERDC and Michigan Tech will provide opportunities for increased funding of research in this important water resource area, sharing of advanced technology and scientific discoveries, opportunities for student internships and potential employment for students after graduation."
Shuchman and MTRI, whose research involves GIS and other remote sensing technologies, were instrumental in developing the agreement. So were David Reed, vice president for research; Bruce Sabol, a Michigan Tech alumnus who works in the Vicksburg lab; and W. Charles Kerfoot, who helped organize Tech's new GLRC.
"The partnership is an excellent fit that benefits both institutions," Kerfoot said, adding that 26 faculty members from six different departments have already expressed interest in working on projects. "We welcome joint ventures with ERDC-EL, for the Vicksburg facility is recognized for its outstanding modeling of harbors and coastlines and its work on contaminated sediments," he went on to say.
The partners complement each other because the arrangement joins a laboratory renowned for its work on warm, southern coastal environments with one developing programs in the Great Lakes, Kerfoot noted. Michigan Tech's partnership with the Vicksburg lab gives the environmental arm of the Army Corps of Engineers a presence in the Great Lakes and provides the University with an opportunity to help the Corps of Engineers design ecologically sound projects, he explained.
The partnership will also enable Michigan Tech to participate in policy-making and helping set research priorities for the Army Corps of Engineers, the Environmental Protection Agency (EPA), the National Oceanographic and Atmospheric Administration (NOAA) and other environmental science agencies. Tech faculty will be invited to apply for seed grants to develop water resources research and restoration projects and larger grants for projects such as restoration of the Gay Stamp Sands.
"The educational partnership agreement is a win-win situation for both Michigan Tech and ERDC," said Al Cofrancesco, technical director for civil works and environmental engineering and sciences at the Vicksburg lab. "The real winner will be the environment and the Great Lakes. Our joint research efforts will greatly help restoration efforts for these vital resources."
Michigan Technological University is a leading public research university, conducting research, developing new technologies and preparing students to create the future for a prosperous and sustainable world. Michigan Tech offers more than 130 undergraduate and graduate degree programs in engineering, forestry and environmental sciences, computing, technology, business and economics, natural and physical sciences, arts, humanities and social sciences.
Michigan Technological University is a public research university, home to more than 7,000 students from 54 countries. Founded in 1885, the University offers more than 120 undergraduate and graduate degree programs in science and technology, engineering, forestry, business and economics, health professions, humanities, mathematics, and social sciences. Our campus in Michigan's Upper Peninsula overlooks the Keweenaw Waterway and is just a few miles from Lake Superior.