Alum Explores a Mystery (and a Curse?)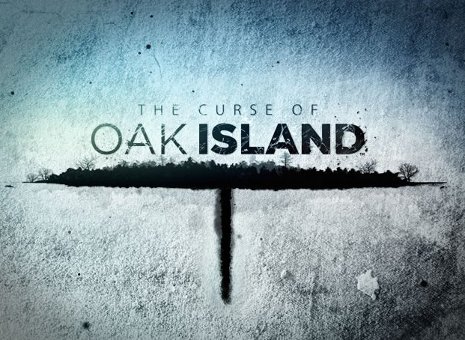 Marty Lagina made his living through natural resource exploration. Then the 1977 Michigan Technological University alumnus and Michigan native did some unnatural exploring to solve a 200–500 year old mystery.
Featured on the History Channel, Lagina , his family and friends attempted to solve the "Curse of Oak Island," based on the legend of a Nova Scotia island.
"I'm the skeptic," says Lagina. "My brother, Rick, is the optimist, but I'm the engineer who needs more proof."
Part National Treasure, part Indiana Jones, the five-segment series follows their exploits as they attempt to—literally—get to the bottom of the "money pit" on the island that has given up some clues, booby traps, bizarre hints and puzzle pieces.
Theories of what is buried range from treasures from Solomon's temple, the Holy Grail, the Knights Templar, or pirates.
First, they had to spend millions to purchase a controlling interest in the North Atlantic island.
"And everything is difficult," Lagina says. "It's been dug at for 200-plus years, so you need to figure out if you are discovering something from the original works or not."
He says at least a dozen shafts, some 145' or deeper, have been sunk, and though they have a pretty good idea, they are not exactly sure where the money pit is.
Although tempered through the small screen, the series was more real television than reality television, according to Lagina.
"The scene where my son, Alex, discovers the coconut fibers on the beach, that was real and done in real time," he says.
He is referring to an important moment when the team finds strands from coconuts, although the closest place they could come from is 1,500 miles away. And, to find them, they had to race the famous Nova Scotia tides. Carbon dating placed the fibers from a time period of 1240 to 1400.
It was another example of discoveries that defy explanation and add to the mystery.
"It's hard to explain so much of this—parchment with lettering, gold chain—and we are trying to be scientific about it," Lagina says. "We want to weed out the rest to get to the true story."
The bizarre clues include large boulders that align into a cross with a high degree of accuracy. Other boulders underwater point toward the money pit.
"So what do they all mean?" Lagina asks. "We are bringing technology to help figure out [including remote cameras and modern drilling equipment], but it's a tough one."
One added bonus has been the people the team has gotten to know.
"Nova Scotia people are very nice and friendly," Lagina says. "And the Blankenships, especially so."
Oak Island resident Dan Blankenship has a five-decade history of exploration of the mystery, and his son, David, has also been a great friend and aide.
The quest has included at least one famous person. "We've got a 1938 letter from Franklin Roosevelt to the owners of Oak Island," Lagina says. "He was wondering about any updates, as he had treasure-hunted there as young man and was still keenly interested."
And the curse? Handed down from generation to generation, it claims that seven people must die before the secret is revealed. As Lagina started exploring and the History Channel started filming, the total was six.
Michigan Technological University is a public research university founded in 1885 in Houghton, Michigan, and is home to more than 7,000 students from 55 countries around the world. Consistently ranked among the best universities in the country for return on investment, Michigan's flagship technological university offers more than 120 undergraduate and graduate degree programs in science and technology, engineering, computing, forestry, business and economics, health professions, humanities, mathematics, social sciences, and the arts. The rural campus is situated just miles from Lake Superior in Michigan's Upper Peninsula, offering year-round opportunities for outdoor adventure.