Business Insider Gives Michigan Tech High Marks for Graduates' Earning Potential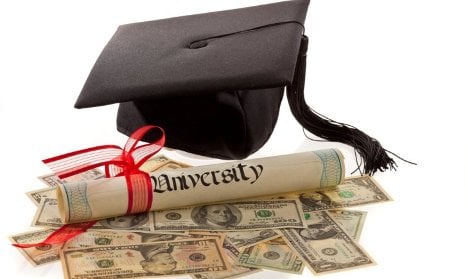 More than ever, students choosing where to go to school review the future earning potential of a university's graduates. But the well-known US News & World Report ranking of colleges and universities doesn't give that factor much weight.
They should, says Business Insider, a business web site that analyzes financial, media, technology and other industries. So Business Insider combined the US News & World Report rankings of best universities and the Payscale.com college salary report to develop rankings that reflect both reputation and the salaries earned by graduates.
Analyzing several hundred universities and colleges, Business Insider developed two lists of colleges and universities: "underrated" and "overrated." The web site termed schools with a lower US News college ranking and higher Payscale.com salary ranking "underrated." These are schools whose graduates rank high on salaries earned but aren't given due credit in the US News ranking.
Michigan Technological University made Business Insider's list of the top 25 "underrated" schools, coming in at 22.
Business Insider termed schools with a high US News ranking and low salary ranking as "overrated." These are schools that show up very well in the Best Colleges ranking, but their graduates earn lower salaries than might be expected from their US News ranking.
"We found that most of the underrated schools were engineering and technology schools with relatively low US News rankings but outstanding salary performance," Business Insider notes on its web site.
Michigan Tech Vice President for Research David Reed was pleased with the new ranking. "This ranking indicates how important it is to review a university's results, including how much their graduates earn," he said. "The data show that Michigan Tech graduates get good jobs when they leave, and they are paid well for what they bring to a company."
See Business Insider's rankings and methodology at http://www.businessinsider.com/most-underrated-colleges-in-america-2013-6?op=1 and http://www.businessinsider.com/methodology-behind-underrated-colleges-2013-6.
Michigan Technological University is a public research university founded in 1885 in Houghton, Michigan, and is home to more than 7,000 students from 55 countries around the world. Consistently ranked among the best universities in the country for return on investment, Michigan's flagship technological university offers more than 120 undergraduate and graduate degree programs in science and technology, engineering, computing, forestry, business and economics, health professions, humanities, mathematics, social sciences, and the arts. The rural campus is situated just miles from Lake Superior in Michigan's Upper Peninsula, offering year-round opportunities for outdoor adventure.