Hugh S. Gorman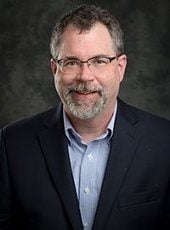 Contact
Professor Emeritus of Environmental History and Policy
PhD, History and Policy, Carnegie Mellon University, 1996
MS, Applied History, Carnegie Mellon University, May 1992
MA, Professional Writing, Carnegie Mellon University, May 1985.
BS, Electric Power Engineering, Rensselaer Polytechnic Institute, May 1979.
Biography
I use history as a lens through which to examine the interaction of technological innovation, policy choices, and uses of the environment, with the goal being to inform efforts to construct policies that reward sustainable practices.
My current project examines the emergence of a nested system of adaptive governance to address concerns associated with the release of toxic substances that disseminate throughout the world through cycles of deposition and re-emission, biomagnify in aquatic food chains, and give rise to the need for fish consumption advisories. Examples of such compounds are mercury, industrial chemicals such as PCBs, and a variety of pesticides. By a system of adaptive governance, I mean one in which a broad range of actors reach consensus on a set of objectives, develop strategies for achieving those objectives, monitor and periodically review progress toward those objectives, and make adjustments based on what has been learned.
In my most recent book-length project, I examined the gradual process by which human choices came to be a significant component of a fundamental biogeochemical cycle:
The Story of N: A Social History of the Nitrogen Cycle and the Challenge of Sustainability. Rutgers University Press, 2013
At Michigan Tech, I teach courses in which students examine how policy choices, market forces, and technological innovations interact, shaping our relationships with each other and the rest of nature.
Fields
Environmental Policy and History
History of Technology
History of Science
Economic History
Research Interests
The historical interaction between technological change, uses of the environment, and systems of governance
Adaptive governance
Sustainable energy and environmental policy
Valoree S. Gagnon, Hugh S. Gorman, and Emma S. Norman, "Power and Politics in Research Design and Practice: Opening Space for Social Equity in Interdisciplinary, Multi-Jurisdictional, and Community-Based Research," Gateways: Journal of Community Research and Engagement (forthcoming 2017).
Hugh S. Gorman, "The Role of Businesses in Constructing Systems of Environmental Governance," in Green Capitalism? Business and the Environment in the Twentieth Century, ed. Hartmut Berghoff and Adam Rome (University of Pennsylvania Press, 2017), 33-50.
Hugh S. Gorman, Valoree S. Gagnon, and Emma S. Norman, "Local Impacts, Global Sources: The Governance of Boundary-Crossing Chemicals," History of Science 54 (2016): 443-459.
Hugh S. Gorman, "Thinking in Cycles: Flows of Nitrogen and Sustainable Uses of the Environment" in Managing the Unknown, ed. Frank Uekotter and Uwe Lübken (New York: Berghahn, 2014), 32-52.
Hugh S. Gorman, "Learning from 100 Years of Ammonia Synthesis: Establishing Human-Defined Limits through Adaptive Systems of Governance," GAiA: Ecological Perspectives for Science and Society 22 (2013): 263-270.
Co-PI, "CNH: Managing Impacts of Global Transport of Atmosphere-surface Exchangeable Pollutants in the Context of Global Change," J. Perlinger, Principal Investigator, 2013-2016. $1,600,000.
SS3511 History of Science in America
SS3520 U.S. Environmental History
SS3801 Science, Technology, and Society: Interactions and Relationships
SS5550 Global Environmental History
SS3821: Social, Legal, and Ethical Implications of Nanotechnology