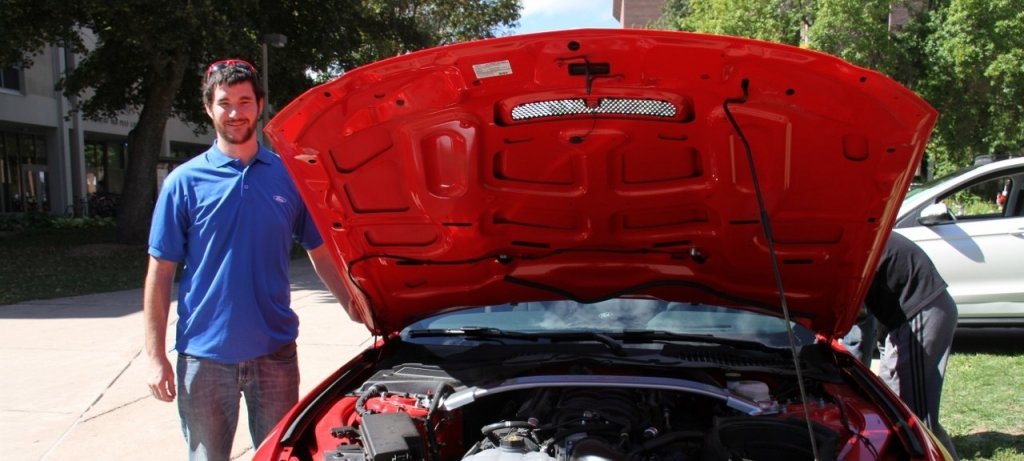 The Automotive Systems and Controls certificate program is also available online.
The Graduate Certificate in Automotive Systems and Controls (ASC) is an interdisciplinary certificate with courses from the Departments of Mechanical Engineering-Engineering Mechanics and Electrical and Computer Engineering. Students completing this certificate will develop competencies in controls, systems engineering, and systems integration, encompassing multiple aspects of mechanical and electrical engineering with a primary focus on automotive applications.
What are the advantages of a Graduate Certificate in Automotive Systems and Controls from Michigan Tech? Our program is different, because we go beyond powertrains to look at total vehicle systems, from chassis to human interface:
Learn to develop and apply engineering design, analysis, and controls to a complex system, incorporating numerous embedded systems controlling a dynamic system
Deepen your systems integration knowledge, including requirements, design, technical, safety, and economic analysis for mobility systems
Enhance your interdisciplinary skills to approach complex systems effectively
Both degree-seeking students enrolled in the Graduate School at Michigan Technological University, as well as non-degree seeking students either on or off campus (including those who are already engineers) may earn this certificate or take courses toward it. This certificate requires a minimum total of 15 credits.
Learn more about the Automotive Systems and Controls.
---