Cassy Tefft de Munoz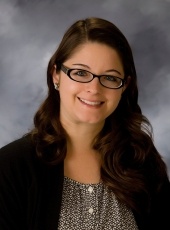 Contact
906-487-2813
Administration Building 235A
Director of International Programs and Services
Biography
Cassy is a proud Husky alumna who earned her Bachelor's in Communication and Culture Studies. After completing her Master's in International Education at the School for International Training in Vermont, she returned to Houghton and has been serving the Michigan Tech community for over three years.
About Cassy
In addition to being passionate about empowering students to be successful, Cassy also loves learning about other languages and cultures and traveling the world.
She spends her weekends camping, hiking, eating, and exploring the local area with her husband, daughter, and playful puppy.