Sheryl Sorby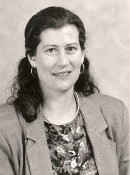 PhD Mechanical Engineering 1991
MS Engineering Mechanics 1985
BS Civil Engineering 1982
Sheryl came to MTU in the late 1970's and decided to make the Copper Country her home. She earned her Bachelor of Science in Civil Engineering from MTU in 1982. She remained at Tech, earning her Master of Science in Engineering Mechanics in 1985 and her Ph.D. in Mechanical Engineering- Engineering Mechanics in 1991.
Sheryl has been teaching at MTU since 1984, and in 1996 she became a associate professor in civil and environmental engineering. Sheryl has numerous publications in a variety of areas, both technical and non-technical. As an assistant professor she developed three new General Engineering courses.
In 1996 she was named Dow Outstanding New Faculty for the North Midwest section of ASEE, and in 1993 Sheryl was a finalist for the MTU Distinguished Teaching Award. She is also the faculty advisor for the campus chapter of the Society of Women Engineers.