Alumni Links
Take pride as a member of the Michigan Tech alumni family with over 70,000 members living and working in more than 100 nations around the world!
The Alumni reunion is a wonderful time to reunite with classmates and reminisce about your time at Michigan Tech.
Take advantage of continuing education and career planning and assistance, or even get help finding a job.
Being an alumnus of Michigan Tech has advantages other than a world-class education.
Chances are we are one of your favorite networks. Let's share.
Stay current with department news and research.
What You Can Do
Your experience and knowledge is incalculable. Share it with a student or recent graduate.
Update your Information: where has your education led you?
Volunteering is a great way to give back to your alma mater while helping future and current young alumni.
Enjoy alumni events in your local area.
Be a part of MyMichiganTech and discover your network. Find old friends in the directory, plan an alumni event, review classifieds, and get the latest alumni news.
Follow Us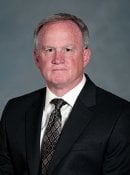 John Fortier
'78
John Fortier completed his baccalaureate degree in civil engineering in 1978. He is the President of Bacco Construction of Iron Mountain. Bacco Construction is a private company offering highway construction, concrete and asphalt paving, excavating, and site development services. Mr. Fortier joined Bacco following his graduation in 1978 and has served in his current . . .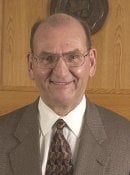 Roland Mariucci
'58
Mr. Roland Mariucci came to Michigan Tech from Iron Mountain, Michigan after serving three years in the Air Force. He completed his baccalaureate degree in civil engineering in 1958. Following graduation he spent two years working for the California Division of Highways. In 1960 he joined Peter Kiewit & Sons, Inc. where he was the Estimating Manager/Chief Engineer . . .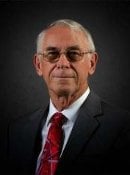 Eustace Dereniak
'63, '63
Eustace L. Dereniak BS Electrical and Computer Engineering 1963 For nearly five decades, Eustace L. Dereniak has explored the frontiers of optics and engineering to help create 21 st century breakthroughs in medicine, military hardware, astronomy and many other fields. Dereniak, a 1963 Electrical and Computer Engineering graduate of Michigan Tech, became . . .
Alumni News