Meet the Commuter Assistant
Commuter Assistants are current Michigan Tech commuter students who are trained to provide peer support, answer questions, plan networking events, and more. They can be great resources for information, campus news, and friendship—take a minute and get to know our current Commuter Assistant.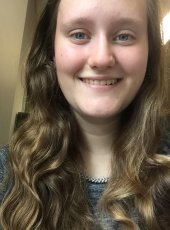 Jamie Sertich
Year: Fourth
Major: Accounting
Campus Involvement: Intramural Basketball, Greek Life, Homecoming/Winter Carnival Events
Favorite Thing about Commuting to Tech: My favorite thing about commuting is feeling at home. At the end of the day, I'll always be able to go back home and spend time with my family.
Where you park: Since joining Greek Life, I have parked in my sorority back lot, which is right behind Jim's Food Mart!
Why you chose Michigan Tech: I chose Michigan Tech because it's close to home. Before deciding where I wanted to go, I knew Michigan Tech also had a really good business program so that made my decision much easier.
What does your future hold? Hopefully my future holds graduation from college in Fall of 2019, and getting a good job. I also hope I will still be able to stick around the area, but if not, I would be fine moving somewhere relatively close like Green Bay.
Advice to first-year students: Don't be afraid to get help! I know sometimes you might feel like you're not smart if you have to get help, but college is hard and it's a big transition so don't be afraid.
---