Auger Cosmic Ray Observatory
Research Faculty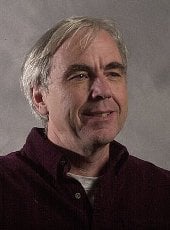 The Pierre Auger Cosmic Ray Observatory is dedicated to the study of the highest-energy cosmic rays. The facility is jointly constructed and operated by Michigan Tech and some 50 other institutions in 19 countries. The first of two observatory sites is now under construction in Mendoza, Argentina. A second site is planned for Utah.
The observatory is the premier facility in the world for the study of cosmic rays with energies above 1019 eV. Tech faculty and student members of the Auger collaboration have full access to the facility and its data for high-energy astrophysics research.
Funding for Tech's Auger research is provided by the US Department of Energy.