Bigfoot on Campus: Michigan Tech's Economic Footprint is Huge
By Jennifer Donovan | Published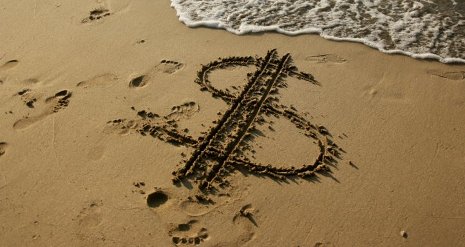 Everyone knows that Michigan Technological University prepares students for good jobs at good salaries, but few people realize what an enormous impact Michigan Tech has on the economy of its hometown of Houghton and the state as a whole.
An "Economic Footprint" study released today by the Presidents' Council, State Universities of Michigan in Lansing, shows that Michigan Tech's payroll alone pumped $145.4 million into the economy in 2012, 97 percent of it spent in Michigan. Michigan Tech is the largest employer in the Keweenaw with nearly 1,400 employees. Portage Health runs a distant second, employing 800.
The report showed an additional $86.6 million in non-payroll spending, including support for research, instruction and academic support, student services, facilities operation, athletics and construction. Student spending—including room and board, off-campus rent and food, books, supplies and clothing; and off-campus entertainment—accounted for another $102.2 million in spending in 2012.
"Michigan Tech is a key economic driver in its community and for Michigan, as are the other state universities," said Tech President Glenn Mroz, who is chair of the Presidents' Council.
Statewide, the economic footprint of Michigan's 15 public universities is bigger yet, with the universities supporting more than 120,000 jobs and spending $23.9 billion in 2012, the report by the Anderson Economic Group (AEG) noted. By comparison, the auto industry—often considered the economic mainstay of Michigan—employs approximately 150,000 people, only 30,000 more than the universities.
The 1.3 million state university alumni living in Michigan earned another $47 billion in wages and salaries in 2012, according to the report. Enrollment in the 15 public universities grew by 4 percent from 2003 to 2012, to total of more than 300,000, despite a shrinking state population and major cuts in state support per student. Degree completions increased even faster, by 13 percent.
"This report shows our universities are important contributors to jobs and prosperity in our state, "said Mroz at a news conference in Lansing Tuesday morning.
The Presidents' Council, State Universities of Michigan commissioned AEG to do the study and produce the report. Highlights of the report can be found at www.pcsum.org.
Michigan Technological University is a public research university, home to more than 7,000 students from 60 countries. Founded in 1885, the University offers more than 120 undergraduate and graduate degree programs in science and technology, engineering, forestry, business and economics, health professions, humanities, mathematics, and social sciences. Our campus in Michigan's Upper Peninsula overlooks the Keweenaw Waterway and is just a few miles from Lake Superior.