Johnson to Chair National Academies Committee
By Marcia Goodrich | Published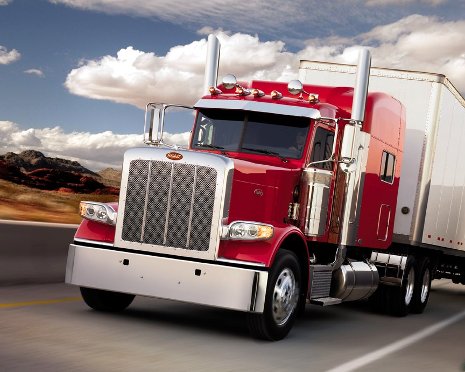 John Johnson of Michigan Technological University has been appointed chair of the National Academies committee created to review Phase 2 of the 21st Century Truck Partnership Program.
Johnson, a presidential professor of mechanical engineering–engineering mechanics, chaired the National Academies committee that wrote the first report on the program, issued in June 2008. The 21st Century Truck Partnership is a cooperative effort of the Department of Energy, the Department of Transportation, the Environmental Protection Agency and the Department of Defense. Launched in 2000, the program's mission is to explore technological improvements in commercial and military trucks and buses.
In March 2009, Johnson testified before the House Subcommittee on Energy and Environment of the Committee on Science and Technology that the Partnership was suffering from a lack of DOE funding, despite helping the engine industry meet the EPA 2007 particulate and 2010 NOx standards. Funding had dropped from $87 million in FY2002 to $30 million in FY2008.
Under Johnson's leadership, the newly formed National Academies committee will conduct a second review of the program. In addition to critiquing its progress, the committee may make recommendations on how the Partnership can better meet its goals.
In particular, the committee will review R&D efforts in heavy vehicle systems; hybrid electric propulsion; advanced internal combustion engines; and materials technologies. It is also expected to examine government involvement in the various technical areas under development and the Partnership's strategy for accomplishing its goals.
A nationally recognized expert on diesel engines, Johnson has participated in 12 National Academies committees. A fellow of the Society of Automotive Engineers and the American Society of Mechanical Engineers, he has served on committees related to engine technology, engine emissions and health effects, including committees of the SAE, the National Research Council, the Combustion Institute, the Health Effects Institute and the Environmental Protection Agency. In particular, he served on multiple NRC committees, including the Committee on the Impact and Effectiveness of Corporate Average Fuel Economy (CAFE) Standards, the Committee to Assess Fuel Economy for Medium and Heavy-Duty Vehicles and the Committee on the Assessment of Technologies for Improving Light-Duty Vehicle Fuel Economy.
More information on the project is available at the National Academies website.
Michigan Technological University is a public research university, home to more than 7,000 students from 54 countries. Founded in 1885, the University offers more than 120 undergraduate and graduate degree programs in science and technology, engineering, forestry, business and economics, health professions, humanities, mathematics, and social sciences. Our campus in Michigan's Upper Peninsula overlooks the Keweenaw Waterway and is just a few miles from Lake Superior.