Michigan Tech Receives $3 Million in Federal Stimulus Funds to Develop Hybrid Electric Curriculum
By Jennifer Donovan | Published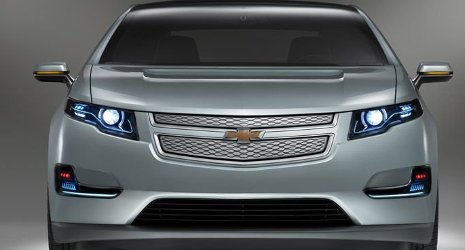 Michigan Technological University will receive nearly $3 million in federal stimulus funds to develop an interdisciplinary educational program to train engineers and technicians to design and build the next generation of hybrid electric vehicles.
The $2.98 million grant is part of $2.4 billion in awards under the American Recovery and Reinvestment Act (ARRA), announced today by President Barack Obama. Vice President Joe Biden was in Detroit to announce that companies and universities in Michigan will receive more than $1 billion of the grants, more than any other state.
Michigan Tech is one of three state universities in Michigan to receive education and training awards. The other two are Wayne State University and the University of Michigan.
"This is great news for Michigan Tech," said Carl Anderson, associate dean for research and graduate programs in the College of Engineering and principal investigator for the new program. "We have had a strength in liquid-fueled vehicles and active partnerships with their manufacturers for a long time. Now we have the opportunity to take advantage of a broader array of our strengths and establish a similar leadership role in the development of a new generation of electric-powered vehicles."
Michigan Tech will work with Argonne National Laboratory and a number of industrial partners including AVL, General Motors, Eaton, Horiba, MathWorks, Schweitzer Engineering Laboratories and Woodward. The University and its partners will develop undergraduate and graduate curricula, including a certificate program in hybrid electric vehicles.
"We'll be training and retraining the next generation of engineers to produce vehicles that reduce fuel consumption and emissions," said Jeff Naber, lead faculty member of the multi-disciplinary program.
The electric hybrid curriculum will be modeled after the groundbreaking course in advanced propulsion for hybrid vehicles that Michigan Tech taught in Detroit for displaced automotive engineers last spring. The course was offered in cooperation with the Engineering Society of Detroit (ESD) and General Motors, with GM providing laboratory facilities.
Another free, 3-credit course will be offered in Detroit this fall, in cooperation with AVL, a developer of powertrains and vehicle simulation and test systems based in Plymouth, and with ESD. AVL will provide lab space, and GM is donating three hybrid vehicles. Ford and Lotus are also supporting the course.
Under the new grant, plans are to develop a mobile lab that could enable engineers anywhere to take the courses, Naber said.
Michigan Technological University is a leading public research university, conducting research, developing new technologies and preparing students to create the future for a prosperous and sustainable world. Michigan Tech offers more than 130 undergraduate and graduate degree programs in engineering, forestry and environmental sciences, computing, technology, business and economics, natural and physical sciences, arts, humanities and social sciences.
Michigan Technological University is a public research university, home to more than 7,000 students from 54 countries. Founded in 1885, the University offers more than 120 undergraduate and graduate degree programs in science and technology, engineering, forestry, business and economics, health professions, humanities, mathematics, and social sciences. Our campus in Michigan's Upper Peninsula overlooks the Keweenaw Waterway and is just a few miles from Lake Superior.