Michigan Tech Names Gonzalez Head Volleyball Coach
By Jennifer Donovan | Published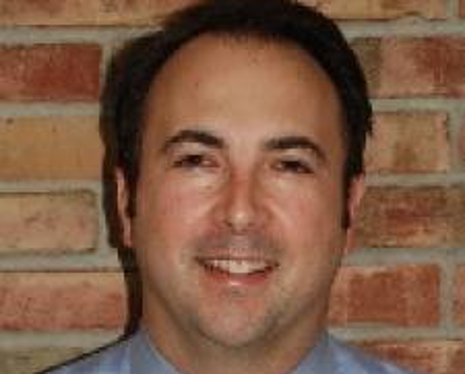 Michigan Tech Director of Athletics Suzanne Sanregret announced Wednesday the hiring of 17-year coaching veteran Orlando Gonzalez as the volleyball program's sixth head coach. Gonzalez, whose wide array of experience in coaching includes NCAA Divisions I and II, high school and club, will officially begin his duties Friday, Aug. 7.
Gonzalez spent last season as an assistant volleyball coach at Great Lakes Intercollegiate Athletic Conference member Northwood University, where he helped the Timberwolves to a GLIAC South Division Championship and NCAA Tournament berth.
From 2005 to 2007, Gonzalez was the head coach at NCAA Division I Rutgers University in New Jersey. He mentored one All-Big East player, and his teams posted the second-highest grade point average in the athletic department.
The Kalamazoo native spent nearly 10 years as head coach and regional coordinator for USA Michigan Volleyball, an elite high-school-level club. His squads consistently qualified for nationals, and Gonzalez was the only coach ever to win the East Coast Championship twice (in 1998 and 2003). He also had nearly 50 of his athletes earn NCAA Division I scholarships.
"We are thrilled to have a coach with the credentials that Orlando brings to Michigan Tech," said Sanregret. "He is an experienced recruiter, he's familiar with the GLIAC, and he has been successful.
"We will look forward to the continued success of our program under Orlando's leadership."
In addition to his coaching background, Gonzalez has experience as a camp director and instructor, clinic speaker and college admissions counselor. He is a graduate of Michigan State University, with degrees in communication and advertising.
"My family and I want to extend our gratitude to Suzanne and Michigan Tech for the opportunity," said Gonzalez. "I am excited to take over the program and push it to the elite status everyone knows it's capable of.
"I'm ready to get started and really looking forward to the upcoming season and the future of Michigan Tech volleyball."
Michigan Tech volleyball practice begins Monday, Aug. 10, with 12 players returning for the 35th season of intercollegiate competition. Tech's season opener will be played in Marquette on Aug. 28 vs. University of Wisconsin-Parkside.
Michigan Technological University is a public research university, home to more than 7,000 students from 60 countries. Founded in 1885, the University offers more than 120 undergraduate and graduate degree programs in science and technology, engineering, forestry, business and economics, health professions, humanities, mathematics, and social sciences. Our campus in Michigan's Upper Peninsula overlooks the Keweenaw Waterway and is just a few miles from Lake Superior.