Better Safe Than Sorry: Swine Flu Preparation at Michigan Tech
By Marcia Goodrich | Published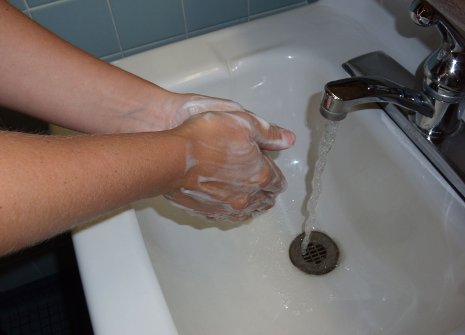 Over a million Americans contracted swine flu between April and June 2009, most with no serious consequences, according to the federal Centers for Disease Control. But because the illness, caused by the H1N1 virus, is contagious and children and young adults have a higher hospitalization rate than adults (2.1 per 100,000 people for ages 5 to 24), schools and universities across the country are taking precautions in the event of an outbreak.
Here are some of the steps that are being taken at Michigan Tech:
* Hand sanitizer dispensers are being installed at the entrances to computer labs and other high-traffic locations. Everyone is encouraged to wash their hands regularly and have their own sanitizer for regular use.
* A hand washing and hygiene education plan is in place in the residence halls and will be expanded to include the rest of the campus.
* The University has developed an H1N1 webpage to provide information for the campus community.
* A swine flu vaccination clinic is planned for fall semester, depending on the availability of the vaccine. It should occur in mid-October.
* As with any contagious illness, students and employees with flu-like symptoms are encouraged to isolate themselves as much as possible, either by staying home or in their residence hall room, until they feel better.
* Supervisors and faculty are being encouraged to be flexible in administering their absenteeism/excuse policy in the event of an outbreak.
The University communicates regularly with the Western Upper Peninsula Health Department and receives weekly updates on swine flu in the area. In addition, the University has a pandemic plan that will be activated in the event of an outbreak of H1N1 or other communicable diseases.
For more information about H1N1 and preparing for swine flu, visit any of the following sites:
Michigan Technological University is a public research university, home to more than 7,000 students from 54 countries. Founded in 1885, the University offers more than 120 undergraduate and graduate degree programs in science and technology, engineering, forestry, business and economics, health professions, humanities, mathematics, and social sciences. Our campus in Michigan's Upper Peninsula overlooks the Keweenaw Waterway and is just a few miles from Lake Superior.