Past Commencements
More than 1,000 students receive their degrees at Michigan Technological University's Commencement Ceremonies held in the spring and fall of each year. Congratulations to our graduates! #mtugrad
Videos and Photo Galleries
Spring 2018
Video Archives
---
Programs
Past Speakers
2018 Spring Commencement Speakers
Senator Gary Peters
Born in Pontiac, Senator Peters has lived his entire life in Oakland County, Michigan. His father was a public school teacher and his mother was a nurse's aide at a local nursing home.
A product of Michigan schools, Senator Peters earned a bachelor's degree in political science from Alma College. After college he worked full time and, while raising a family, went on to earn his MBA from Detroit Mercy, a law degree from Wayne State University, and a Master of Arts degree in philosophy from Michigan State University.
At the age of 34, he volunteered for the U.S. Navy Reserve, rising to the rank of Lieutenant Commander. Senator Peters was elected to the U.S. House of Representatives in 2008 and served three terms representing the people of Southeast Michigan.
He is currently serving his first term in the U.S. Senate, elected in 2014. Senator Peters serves on the Senate Armed Services Committee, the Homeland Security and Government Affairs Committee, the Committee on Commerce, Science and Transportation and the Joint Economic Committee.
An avid motorcyclist, Peters meets with constituents and small businesses on his annual motorcycle tour. Last summer, he rode 1,800 miles across the state, from the Lower Peninsula to the U.P.
He and his wife, Colleen, have three children, Gary Jr., Madeleine and Alana.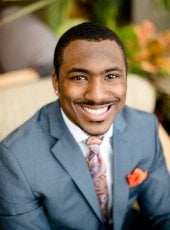 Student Speaker—Jaylyn Williams-Boone
For Jaylyn Williams-Boone, his Michigan Tech experience was a series of calculated risks and exceeding expectations. Jaylyn's drive was evident to former Michigan Tech football coach Tom Kearly who told him at their first meeting, "You look like you have something to play for."
 And indeed he did. For much of his high school career, football was an afterthought, as Williams-Boone was a highly recruited wrestler out of Flint's Carman-Ainsworth High School. As a high school senior, he was challenged by a coach who told him he wasn't fit to play college football. From that day forward he dedicated himself to doing just that.
 A stellar senior season led to a Michigan Tech scholarship, which he says was already against the odds. "Where I come from, death and violence aren't foreign concepts. Statistically, coming from the north side of Flint, Michigan, the odds of being incarcerated or killed are greater than going to college."
 As a red-shirt freshman, he received his team's Freshman of the Year honor and Great Lakes Intercollegiate Athletic Conference All Academic Excellence Award in his debut season. Driven by adversity, he has twice fought back from injury and is graduating with a business degree after four years. With a year of eligibility left, he looks to achieve his goal of being a four-year starter this fall, while earning a master's in accounting from Michigan Tech's School of Business and Economics.
 Priding himself on truly being a student athlete, Williams-Boone has appeared on the Dean's List six out of his eight semesters at Michigan Tech, and was the SBE's Outstanding Man in Business in 2017. He was also involved on campus through organizations such as APMP, Black Students Association, and the Undergraduate Student Government.
 When asked about his view on life, Jaylyn says it is a journey rather than a destination and as a man of intense faith, he is humbled by his successes and cites his mother as a source of inspiration. "She's my everything," he says. "She has sacrificed so much to give me the life I have today. Everything I've accomplished I owe to her."
 When his football and college days are over, Williams-Boone won't turn his back on his hometown. "No matter how far I go, I'll never forget where I'm from. My desire is to give hope and inspire others to chase their dreams beyond the confines of the life they are currently exposed to."
2017 Midyear Commencement Speakers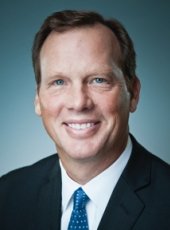 Jim Parm '81
Jim graduated from Michigan Tech in 1981 with a BS in Electrical Engineering. He earned his MBA from Tulane University's A.B. Freeman School of Business.
In his current position, he provides business strategy advice to corporate CEOs. Prior to joining Inc. CEO Project, Jim had a distinguished career leading international technology companies. He was president of Inmarsat Solutions, the 1.4 billion dollar a year market-facing entity for Inmarsat PLC, a London-based satellite communications company. There, he led the development and execution of Inmarsat's global go-to market strategy.
Prior to that he was president and CEO of Stratos, a publicly traded Canadian company, where he oversaw the strategic direction and global operations of the $650M satellite services company. During his time at Stratos he took the company from a regionally focused North American company to a global leader in satellite services.
Before he joined Stratos, Jim was president and CEO of Shell Offshore Services Company where he led strategy development and execution for the telecom startup, which provides remote communications services to the energy industry.
Jim is a member of the Michigan Tech President's Advancement Council and the Electrical and Computer Engineering Academy. He and his wife Jean, a 1982 Tech Graduate in Computer Science, established the Jim and Jean Parm Endowed Scholarship.
The Parms live in Casey Key, Florida where they enjoy golfing, boating, fishing, kayaking, bicycling, and scuba diving.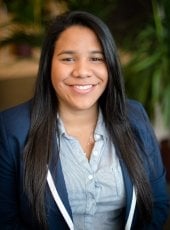 Student Speaker—Valeria Suarez
During her time at Michigan Tech, Valeria has used the family phrase to encourage her to experience things she had never done before.
Valeria is graduating with a bachelor's degree in Geological Engineering and although she has been at Michigan Tech for less than two years she has made a mark on the University and vice versa.
The native of Maracay, Venezuela transferred to Michigan Tech after nearly two years studying geophysical engineering at Simon Bolivar University in Caracas. Many factors prompted her decision to study internationally, including political instability in her homeland. "I wanted a geological engineering program that included geophysical engineering," she says. Looking at institutions in both the U.S. and the U.K,. an email from Geological and Mining Engineering and Sciences Chair John Gierke sealed the deal for Michigan Tech.
The move brought about many changes for Valeria, She left a city with a population of more than two million, a diverse cultural environment and a vastly different climate. "The first time I saw snow was when I landed at CMX," she says.
Armed with her mantra, "I know that I know nothing," she embraced the Keweenaw, taking up snowboarding and kayaking and even joining a broomball team. "I've learned so much, both in and out of the classroom. I've experienced things I never had before, learned songs and sayings I never heard before and became involved with so much I wouldn't have had I not come here."
She was a member of the International Club, Tau Beta Pi Engineering Honor Society and Vice President of the Society of Hispanic Professional Engineers. And to top it all of, Valeria is the first international student chosen to be the student speaker.
"It is truly an honor," Valeria says. "As one of only four Venezuelan students here at Michigan Tech (including her sister Vanessa), I am honored to be chosen as student speaker."
2017 Spring Commencement Speakers
Paula L. Wittbrodt '93
Vice President, International Business Development and Chief of Staff to the Group President, International Business Operations at the Estée Lauder Companies Inc.
Paula graduated from Michigan Tech in 1993 with a BS in Chemical Engineering. In 1999, she earned her MBA from Columbia Business School in New York with a focus on strategic management.
Paula grew up in Auburn, Michigan, and decided to join Michigan Tech after spending a summer at the Women in Engineering Youth Program. As a student, Paula was actively involved in the Michigan Tech Student Foundation, Senior Class Council, American Institute of Chemical Engineers, Delta Phi Epsilon sorority, and intermural sports.
After graduating from Michigan Tech, Paula worked as a process development engineer for Amway Corporation in Ada, Michigan but eventually decided to shift her career focus to general management and left to attend Columbia Business School. Upon graduating, Paula went into consulting at A.T. Kearney supporting Fortune 500 clients with various strategic initiatives.
In 2005, Paula joined Avon Products, Inc. and held multiple positions over a seven-year span. She initially joined the Global Business Transformation team, led Global Skincare Development, and then moved to Shanghai, China to lead New Product Development for the Asia region. After returning to New York, Paula led Global Indirect Sourcing, and Sales & Operations Planning process transformation.
In 2012, Paula moved to the Estee Lauder Companies, Inc. as Vice President of Global Packaging Procurement, and in 2015, she was selected to lead International Business Development. In her current role, Paula focuses on implementing strategies for emerging markets, international due diligence for mergers and acquisitions, and leading corporate programs. She also serves as Chief of Staff to the Group President, International.
Over her career, Paula has been involved in charitable activities, including Junior Achievement, disaster relief activities, and breast cancer awareness. She also enjoys mentoring junior staff and supporting diversity programs aimed at recruiting and retaining women in business.
In recognition of her significant achievements, Paula was inducted into Michigan Tech's Presidential Council of Alumnae in 2011, and continues to be an active alumna on campus. She currently lives and works in New York City.
Student Speaker—David Rushlow
"Don't lose that drive. Find new motivation. Keep pushing. Continue to better yourself and the world around you."
Words of advice from today's student speaker, David Rushlow, to his fellow grads and current Huskies.
David graduates today with a BS in Mechanical Engineering and a minor in Aerospace Engineering.
The Boyne City, Michigan, native will be moving to Fort Worth, Texas, to work for Lockheed Martin Aeronautics designing the routing and mounting of wire harnesses for the next generation of F-16 fighter jets.
He's had an incredibly diverse set of experiences at Michigan Tech.
"I've been a long-term leader of the trombone section of the Huskies Pep Band," he says. "I've been very active as a career ambassador, assisting my peers in developing professional skills to help them land their dream job."
In his "spare" time, David participates in Civil War reenactments as an artillery captain in the Victorian Guard with fellow Michigan Tech students. He's also been a member of Tech's Full Throttle Motorcycle Club, Archery Club, and the Michigan Tech chapter of Ducks Unlimited.
As he heads to Texas, he'll take many great memories of his time here.
"Exploring and hunting the Keweenaw—sunrises spent in muddy water with a shotgun in my hand and the sunsets walking back to my truck—stars in the sky camping next to a huge waterfall. Those beautiful memories will stick with me forever."
David credits many people for helping him be successful at Michigan Tech.
"There are too many people who have impacted me here to list, but first and foremost I have to thank my parents for raising me to work hard and never quit," he says. "To my closest friends and lovely girlfriend, Danielle, thanks for hanging tight together through the rough exams. Celebrating the good ones is what motivated me to keep pushing."
David also wants to recognize professors Jim DeClerck and Carl Vilmann, the friendly staff at Career Services—particularly Julie Way—who convinced him a "kid from a small town can go out in the big world and nail their dream job right out of college."
2016 Midyear Commencement Speakers
Keith Creagh
With an extensive background in policy development, strategic planning, and relationship building—and a lifelong love of hunting, fishing, camping, and hiking—Keith Creagh brings plenty of experience and insight to his position as director of the Michigan Department of Natural Resources (MDNR).
Prior to his July 2012 appointment by Governor Rick Snyder, Creagh had been serving as director of the Michigan Department of Agriculture and Rural Development (MDARD), a position he held since January 1, 2011.
Complementing his public service, Creagh worked as director of industry affairs for the Neogen Corporation, a company that develops and provides food and animal safety solutions to the agri-food industry. In that capacity, he established and maintained relationships with the scientific community and regulatory agencies at the state and federal level, as well as oversaw international product registrations and manufacturing operations at Neogen's Wisconsin manufacturing plant.
Creagh's state government service started in 1974. He's tackled a wide range of MDARD positions during that tenure, including chief deputy director (covering administration and legislative policy at both the state and federal level), land use deputy director (with both MDARD and the MDNR), where he coordinated a multi-agency implementation plan in response to the recommendations from the governor-appointed Michigan Land Use Leadership Council. He also provided leadership for the Farm Bill and conservation programs, bringing together conservation organizations, state and federal agencies, and local conservation districts to establish conservation practices in the state.
Those assignments provided opportunities to work closely with stakeholders, federal agencies, the Michigan Legislature and US Congress, and gave Creagh key experience with invasive and exotic species, conservation easements, and environmental stewardship.
In December 2015, Governor Snyder called upon Creagh to take a leave from the MDNR in order to lead the Michigan Department of Environmental Quality (MDEQ) during the Flint water crisis and the department's restructuring period. He returned to the MDNR in June 2016, but continues to serve as the administration's lead on Flint drinking water recovery.
Creagh has a Bachelor of Science in Forestry from Michigan Technological University, and continues to collaborate with Michigan's universities and colleges on a variety of issues.
He and his wife, Laska, have four children and reside in Williamston, Michigan.

Student Speaker—Kristina Rushlau
"Soak in the experience." That's Kristina Rushlau's advice for her fellow students.
And she has certainly lived those words during her time at Michigan Tech.
Kristina graduates with a BS in Environmental Engineering, and the Kalamazoo, Michigan, native will now turn her attention to starting a career in Environmental Engineering, preferably in the Detroit area.
"I think clean drinking water is just so important," she says.
While on campus, Kristina balanced her studies with participation in many activities including Mind Trekkers, playing water polo, chasing the Northern Lights, and being in the Society of Environmental Engineers. She's also found time to bike and hike the Keweenaw.
"I was able to go to Washington, DC with Mind Trekkers in 2014," she says. "It was a great trip. I was able to see thousands of people."
Kristina credits her parents Matthew and Jennifer, her sisters Jessica and Megan, and boyfriend Chris Schnettler as being instrumental to her success. She is also grateful for Susan Liebau, director of Tech's Waino Wahtera Center for Student Success.
"She taught my Excel class my freshman year, and has been my boss for four years," Kristina says. "She's been very helpful and has always been someone I can talk to."

Kristina has loved her time in Houghton and hopes to get back to campus often. "Hockey games, skiing—I have just really appreciated the chance to be here."
2016 Spring Commencement Speakers
Carrie Hessler-Radelet
Director, Peace Corps
Carrie Hessler-Radelet is the 19th director of the Peace Corps, a position she has held since June 2014.
Prior to that, she served as the agency's acting director and deputy director from 2010–14. A member of a four-generation Peace Corps family, Hessler-Radelet began her career in international development as a Peace Corps volunteer in Western Samoa (1981–83), teaching secondary school with her husband, Steve Radelet. She went on to spend more than two decades working in public health, focusing on HIV/AIDS and maternal and child health.
During her time at the Peace Corps, Hessler-Radelet has led historic reforms to modernize and strengthen the agency to meet the challenges and opportunities of the 21st century. She spearheaded sweeping efforts to revitalize the volunteer recruitment, application, and selection process, resulting in record-breaking application numbers in 2015. She has also been instrumental in forging innovative strategic partnerships, such as Let Girls Learn, a powerful whole-of-government collaboration with First Lady Michelle Obama to expand access to education for adolescent girls around the world, and the Global Health Service Partnership, which sends physicians and nurses to teach in developing countries.
During her tenure, she has championed the health and safety of Volunteers, leading initiatives to dramatically improve Volunteer support and risk reduction, and overseeing the implementation of the 2011 Kate Puzey Peace Corps Volunteer Protection Act.
Previously, she served as vice president and director of the Washington, D.C., office of John Snow Inc., a global public-health organization, overseeing health programs in more than 85 countries. She was also actively involved in establishing the President's Emergency Plan for AIDS Relief (PEPFAR) and served as a primary author of PEPFAR's first strategic plan.
Hessler-Radelet holds a master of science in health policy and management from the Harvard School of Public Health and a bachelor of arts in political science from Boston University. She and her husband have two children.
Student Speaker—John Andrew (Drew) Markel
BS degrees in Biomedical Engineering and Mechanical Engineering
"If you're the smartest person in the room, find a better room," is one of Drew Markel's favorite quotes.
After five years on campus and achieving a tremendous amount of success, Markel has stayed humble, making the most of his time at Michigan Tech, or "Nerdvana", as he warmly refers to it.
He is graduating with BS degrees in Biomedical Engineering and Mechanical Engineering. This summer, he will start working in Family Care products at Kimberly Clark in Neenah, Wisconsin, supporting the machines that create Kleenex. He will also marry his fiancé, Jessica Montgomery, who will be working at Kimberly Clark as well.
While on campus, Markel has balanced his studies with participation in a myriad of activities and organizations including serving as an Orientation Team Leader (OTL), working in Residence Life as both an RA and PA, playing percussion in the Pep Band for all five years, including serving as vice president for two years, being in Mu Beta Psi: the National Honorary Musical Fraternity, and Tau Beta Pi: the Engineering Honor Society, and working as a telecounselor, and in the Opie Library.
Markel credits a number of people at Tech as being instrumental to his success including his fiancé, parents, Professor Jaclyn Johnson in the mechanical engineering-engineering department, as well the good friends he did homework with late into the night. He also credits his grandfather for inspiring his drive to learn something new, whenever and wherever possible.
Even with great opportunities on the horizon, Markel admits there are things he will miss.
"I think the people. When I first came to Tech, I didn't think I would enjoy it as much as I did," he says. "It's winter all the time, and it's in the middle of nowhere. But it creates a really nice bond between people that I've come to thoroughly appreciate."
When asked about what helps him be successful, Markel said if you're not the smartest or the best at what you're doing, be willing to work hard.
"I've thrown myself at whatever challenges I've faced. I'm just your average kid, probably about the geekiest person you'll meet, and I'm okay with it."
2015 Midyear Commencement Speakers
Townsend H. Porter Jr.
BS Electrical Engineering 1968
Tom received a degree in electrical engineering from Michigan Tech in 1968 and joined IBM in Rochester, Minnesota that same year as a logic and analog circuit designer.
While working as an engineer at IBM, he was responsible for approximately 20 inventions including the 3.5-inch floppy disk and IBM's first digital modem.
In 1978, IBM offered him an engineering management position in magnetic storage components, where he eventually became the director of disk drive development with responsibility for IBM's two hard drive development.
After 27 years Tom left IBM to found the High Performance Storage Group for Western Digital Corporation, where he was vice president of engineering. Tom grew the organization to 400 employees and a billion dollars in revenue over the ensuing 3 years.
In 1997 Tom joined Seagate Technology, as the chief technological officer and executive vice president of product development. During his tenure at Seagate, he merged the company's six worldwide product design centers into three, established a 200-person Seagate Research Center dedicated to the development of advanced storage technologies, and established a product and manufacturing platform strategy that dramatically reduced product and engineering costs.
After retiring from Seagate in 2004, Tom bought a 20-acre vineyard in Napa Valley where he designed and built a 17,000 sq. ft. state-of-the-art winery—underground. Today the winery produces 3,000 cases of premium Napa Valley wines each year.
Tom was inducted into the Michigan Tech Electrical and Computer Engineering Academy in 2007.
Three years ago, Tom formed a consulting company, Synergy Synthesis LLC, to provide consulting services to the Mayo Clinic in Rochester, Minnesota. He is currently consulting in technology portfolio management, advanced product development, and organizational and business development.
Porter and his wife have a family foundation that has helped build a children's home in Tanzania, supports an LBGT teen group in Sarasota, Fla., and aids troubled kids in Boston. In addition, the foundation has been a benefactor to the Mayo Clinic and Michigan Tech.
Student Speaker—Ellie Furmanski
BS Biomedical Engineering and Mechanical Engineering 2015
An Eden Prairie, Minnesota, native, Ellie Furmanski graduates today having double-majored in biomedical and mechanical engineering, also earning a minor in international Spanish. She will be joining Boston Scientific—where she was an intern last summer—as a supplier quality engineer starting in February.
"First and foremost I have to credit my parents," Ellie says when asked how she got to where she is today. "They raised me to be a strong, independent, and motivated individual, and for that I am forever grateful."
She credits Jeffrey Allen, Jaclyn Johnson, and Radheshyam Tewari in mechanical engineering and Rupak Rajachar in biomedical engineering for their knowledge and guidance through coursework and senior design. "I'd like to thank my professors and classmates for challenging me and teaching me more about the world than what can be discovered in a textbook," she says while reflecting on the classroom experience.
Many of her memories come from beyond the classroom, though: she cites Winter Carnival, broomball, hockey games, bonfires at Breakers, and the Northern Lights as things she'll always carry with her, along with her study abroad experience in Spain and plenty of late nights playing cribbage and euchre with friends.
She addresses her fellow graduates as our student speaker today, but she has advice for future students as well. "Don't be afraid," she says. "Don't be afraid to take a class, to raise your hand, to join a student org, to get involved in research, to try something new—to be yourself. You will be successful and learn so much more about yourself and the world around you when fear is not a barrier."
2015 Spring Commencement Speakers
Susan E. Skochelak, MD, MPH
Dr. Susan Skochelak serves as Group Vice President for Medical Education at the American Medical Association (AMA) and directs the AMA's Center for Transforming Medical Education. She developed and leads the AMA's Accelerating Change in Medical Education initiative working to promote innovation that better aligns physician training with the changing needs of our health care system.
Skochelak received her bachelor's and master's degree in biological sciences from Michigan Technological University and received her MD degree from the University of Michigan. She obtained a Master's of Public Health at the University of North Carolina-Chapel Hill, where she trained as a resident physician in family medicine and preventive medicine. She completed a Robert Wood Johnson Clinical Scholars fellowship while at Chapel Hill.
A nationally recognized authority in medical education, Skochelak pioneered new models for community based and interdisciplinary medical education. She initiated new programs in rural, urban, global, and public health. Skochelak developed and leads the AMA Learning Environment Study, a longitudinal cohort study on medical student characteristics and the medical education learning environment with more than 4,600 student subjects at 28 US and Canadian medical schools.
Skochelak was previously the Senior Associate Dean for Academic Affairs at the University of Wisconsin School of Medicine and Public Health. She has served as the director of Wisconsin Area Health Education Consortium (AHEC) System, the chairperson of the Consortium for Primary Care in Wisconsin and as a member of the governor's Rural Health Development Council.
Actively involved in medical education research, Skochelak has been the principal investigator for more than $18 million in grant awards from the NIH, the US Department of Health and Human Services and from private foundations.
Student Speaker—Kyle Yarusso
It's about getting out there and doing it.
That sums up Kyle Yarusso's time—and approach—as a student at Michigan Tech. The Lake Elmo, MN, native is completing his BS in Applied Ecology and Environmental Science today. His coursework has done plenty to get him out there, and that's been the biggest advantage to getting his degree from Tech: the bevy of forests, parks, and protected areas in the region have been perfect classrooms.
Yarusso has stayed connected to campus life, as well. As an Undergraduate Student Government (USG) representative, he has been in tune with the student body and what people are talking about on campus.
With a strong belief in the value of student organizations, he helped start a student chapter of Forest Guild—the first student chapter of this professional society. The club focuses on ecology and sustainable forestry practices.
In addition, Yarusso has held a number of positions at the University, including as a research assistant and with residential life. He was most recently the resident assistant for Treehouse, the School of Forest Resources and Environmental Science learning community.
After graduation, Yarusso will serve as a Centennial Volunteer Ambassador with the Student Conservation Association, a non-profit that inspires lifelong stewardship of the environment. Yarusso will work directly with the National Park Service, coordinating volunteer service events, engaging the community with their natural surroundings, and helping others appreciate the environment.
Down the road, Yarusso plans to attend graduate school, studying the human dimensions of environmentalism and conservation. When asked about his time in Houghton, he said, "It has been an amazing experience. I have grown to better understand myself, others, and the environment. I couldn't have asked for a better four years."
2014 Midyear Commencement Speakers
Dale F. Elliott
President and CEO, FCM Advisory Group, Ltd.
Dale F. Elliott has had a long association with Michigan Tech, with seven members of his immediate family having earned degrees here. Dale received a Master's in Business Administration from Tech in 1979, after earning his bachelor's degree from Michigan State. He was also a member of Sigma Tau Gamma fraternity during his time at Michigan Tech.
Dale Elliott joined Brunswick Corporation after graduation as an advanced management trainee. After completion, he secured a position in product management, combining his knowledge of manufacturing with sales and marketing. He then spent eleven years with Emerson Electric, starting with the Dremel division as marketing manager. He was promoted to general manager of Dremel and selected to be vice president of marketing for the S-B power tool business, a joint venture between Emerson and Robert Bosch GmbH.
Elliott assumed the presidency of the industrial and power tool business at Snap-on Tools Inc. in 1995. Over the next several years his responsibility was greatly expanded as the company implemented an aggressive acquisition program. He was named chairman, president, and CEO of Snap-on Tools in 2001, and over the next three years developed the strategy and tactical plans that set the stage for their future growth and profitability.
After retiring from Snap-on, Dale became president of American Standard's global bath and kitchen business, with 56 manufacturing locations around the world and more than 26,000 employees.
Currently, Elliott is president and CEO of FCM Advisory Group, Ltd. a business consulting company he founded in 2007. He has focused his efforts on a process called Full Circle Management, which ensures that the activities of an organization are aligned with company strategic goals and objectives.
Elliott has been on the School of Business and Economics National Advisory Board and is a Michigan Tech Fund Life Trustee, having served from 1996 to 2006 and again from 2009 to 2013. He was chairman of the finance and audit committee and served on the investment committee. He has continued his association with the University on the President's Advancement Council. Elliott has maintained a strong commitment to youth technical education and has worked with SkillsUSA on their National Board of Directors and as chairman of the Youth Development Foundation.
Dale and his wife Judy have two grown daughters and split their time between Traverse City and Marco Island, Florida.
Student Speaker—Melissa Mack
Growing up in Dearborn, Michigan, Melissa Mack knew that she wanted to get ahead and be someplace special for her education and in her career. Her road to Michigan Tech began with Summer Youth Programs, having enrolled in Women in Engineering during high school. It wasn't just the program, though, that struck Melissa: it was what could come next. "It opened up my eyes to career opportunities in engineering, and how Tech, with its strong academic reputation and company connections, could get me there," she explains.
Once officially a Husky, Melissa took advantage of the opportunities on campus to explore and learn. She was a member of the Nordic Ski Club—also serving as president—as well as the Copper Country Cycling Club, and La Peña, the on-campus Spanish conversation hour. The last came with her minor in International Spanish, having studied abroad in San Sebastian, Spain. "Through my study abroad experience, I improved my Spanish, gained insight into other cultures as well as my own, and became the rare Husky to get PE credit for surfing."
Majoring in Biomedical Engineering, Melissa interned with General Motors, working in their Anthropomorphic Test Device Lab in Milford. For the layperson, this means she was working on developing more effective crash test dummies and preparing them for tests. She plans to continue work in automotive safety in her career, but graduate studies will come first: she is enrolling for a master's in mechanical engineering.
Asked how she feels stepping into the next phase of her life, Melissa feels ready for whatever adventures come her way. "Through my experiences in the classroom and the support of the Tech community, I am prepared for my career. Tech has also given me opportunities I could not have had just anywhere, whether it was trying new activities—like telemark skiing—or sharing meals and culture with international friends."
It won't be long before Melissa does leave Houghton, bearing multiple degrees, and goes out to improve transportation safety for all of us. What will she take with her when that day comes? "I'll most remember how instead of just trying to survive the winters, we throw Winter Carnival and play broomball; that's just one example of how Huskies embrace their uniqueness and make the most of opportunities."
2014 Spring Commencement Speakers
Leland D. Melvin
Leland D. Melvin, former NASA astronaut and associate administrator for education, was responsible for the development and implementation of the agency's education programs, strengthening involvement and awareness of the agency's scientific goals and missions. He inspired interest in STEM through NASA's unique mission, workforce, facilities, research, and innovations.
Melvin began his NASA career in 1989 as an aerospace research engineer at the agency's Langley Research Center in Hampton, Virginia. He entered NASA's astronaut corps in 1998 and served as a mission specialist, operating the robotic arm on two space shuttle missions to the International Space Station: STS-122 in 2008 and STS-129 in 2009.
He serves on the White House National Science and Technology Council's Committee on Science, Technology, Engineering, and Mathematics Education, or CoSTEM. CoSTEM coordinates STEM education and programs for all federal agencies, encourages the teaching of innovation and entrepreneurship, and develops and implements a five-year STEM education strategy for all federal agencies. He was the US representative on the International Space Education Board, a collaboration in space education between NASA, the Canadian Space Agency, the European Space Agency, the Japan Aerospace Exploration Agency, and the Centre National d'Études Spatiales.
Melvin earned a Bachelor of Science degree in Chemistry from the University of Richmond, where he excelled as a wide receiver. He was an NCAA Division I Academic All American and was inducted into the University of Richmond Athletic Hall of Fame. He was drafted by the Detroit Lions in 1986, also spending time with the Dallas Cowboys and Toronto Argonauts. After injuries sidelined his football career, he returned to academia and earned his Master of Science degree in Materials Science Engineering from the University of Virginia in Charlottesville. He holds honorary doctorates from Centre College, St Paul's College, and Campbellsville University.
Student Speaker—Collin Doerr-Newton
Hailing from Lansing, Collin Doerr-Newton plans on making plenty of noise. But this sound design major, in the midst of following his dreams, has consistently supported his peers and served others, helping their voices be heard, too.
As the 2013 recipient of the Percy Julian Award, Collin was recognized for promoting diversity and cultural understanding. This honor was earned through not only his work as a student supervisor in the Center for Diversity and Inclusion, but also by serving as an academic success coach, teaching assistant, and peer mentor for the Wahtera Center for Student Success.
In addition, Collin's involvement with WMTU and the Society of African American Men, as well as work as a resident assistant for Housing and Residential Life, demonstrate a focus beyond his own dreams and a desire to help others achieve success.
On a path to graduate school and working in the recording industry, Collin has already completed internships with Harvest Creative Services in Lansing and DigiTrax Entertainment in Knoxville, Tennessee.
What will Collin remember most from his time at Tech? "Having an opportunity to meet and work with so many great people," he says. With plenty more opportunities ahead, Collin's is a voice that will be heard.
2013 Midyear Commencement Speakers
Scott Usitalo
Honorary Doctorate in Philosophy
As president of Kimberly-Clark's North American Family Care division, Scott Usitalo oversees many of the world's preeminent brands, including Scott, Viva, and Kleenex. Since joining Kimberly-Clark in 2008, he led the global resurgence of several of the Fortune 150 company paper products, not only through sound marketing, financial, and production management, but also through a deep commitment to the world's consumers. "Bringing essentials to their daily lives is front and center of what I love to do," he says.
It's an approach he learned at a young age. When he was about twelve years old, Usitalo began working at the family gas station in South Range, where customer service was paramount. Three years later, he convinced his parents to open an auto body shop. The money he made fixing cars enabled him to fulfill his dream of attending Michigan Technological University. There, Usitalo earned a bachelor's degree in engineering, nurtured his love of the arts, and served as president of Blue Key.
After graduating in 1981, Usitalo joined Procter & Gamble as an engineer in its Cheboygan paper plant and quickly rose through the ranks. Within ten years, he was assuming responsibilities in marketing as well as production and in 1997 helped earn the company an "Effie" advertising award. By 2004, he had spearheaded a successful global drive to improve the efficiency and effectiveness of Procter & Gamble's worldwide marketing efforts.
Usitalo was then recruited to help transform the greater Cincinnati area into a center for tourism, and in 2005 he became the founding president of the CincinnatiUSA Regional Tourism Network. By mobilizing government, business, and media, he implemented a strategy that resulted in healthy growth for the region's hospitality industry.
Usitalo was introduced to Kimberly-Clark while working as a strategist with global innovation firm Seed Strategy. Within a year, he became a permanent part of the Kimberly-Clark team in a global marketing capacity. While Usitalo derives great satisfaction from his multi-national company work, he has not lost his enthusiasm for hands-on projects. In his spare time, he restores classic muscle and sports cars. He has eight in his collection.
Usitalo attributes his success in part to skills honed during his years at Michigan Tech: logical thinking arising from the study of engineering and leadership qualities learned in organizations like Blue Key. Underlying it all were the experiences of his youth, when he learned to treat everyone who walked through the door with respect. "My approaches to business and people were clearly born in that body shop," he said.
Student Speaker—Felicia Nip
Originally hailing from Woodhaven, Michigan, Felicia Nip is wrapping up a distinctive undergraduate career today with her BS in Biochemistry and Molecular Biology.
Her path to Michigan Tech began with Women in Engineering, a part of Tech's Summer Youth Programs. Between that experience and being invited to the Leading Scholars Competition, Tech was soon at the top of her college list.
"My parents disliked the idea of going 600 miles away to a tiny engineering school," she says. "They just didn't know the magic of being a Husky—the adventure, the innovation, the ability to find something you love, do it, and be recognized as an individual."
Then she got to Tech, she found that opportunities abounded not only in her studies, but also to get that extra edge. Between volunteering at Portage Health—where she had the chance to shadow a physician once a week—and being a first responder for the Michigan Tech EMS team, she's one step ahead on her way to medical school.
While focusing on microscopic details in her studies, Felicia has lived the Tech experience to the fullest. She is on the executive board of the Honors Institute and is a member of the Pre-Health Association and Phi Sigma, the Biological Sciences Honor Society. She worked in the Applied Chemical and Morphological Analysis Laboratory, received a SURF award (summer undergraduate research fellowship), and was named the 2013 Winter Carnival Queen.
2013 Spring Commencement Speakers
David Barnes
Program Director, Strategy and Emerging Internet Technologies
IBM
David Barnes is a program director in IBM's Emerging Technologies group and the lead technology evangelist at IBM. As a self-described nonconformist working in one of the world's largest technology companies, Barnes has spent more than two decades traveling the world to evangelize the virtues of new and emerging technologies and their potential effects on society. Always looking for ways to share his passion for leading-edge technology, he has been mentoring interns at the IBM Extreme Blue innovation lab for nearly ten years. He takes great joy in helping college students develop their skills and revels in their energetic, creative approaches to emerging technology.
Barnes was born in Traverse City and raised in Bridgman, a small farming community in southern Michigan. His father ran a radio and television business, and from grade school on he was immersed in electronics, learning to work with an oscilloscope at the age of eight. Those early skills landed him a job as an IBM field engineer when he was nineteen.
He had a love for the job—carrying a toolbox and oscilloscope while fixing mainframe computers—but it wasn't until he was asked to give a presentation on a new IBM product to a customer executive that he found his passion. Looking back, he remembers how the experience "made me tingle, and things were never the same." Before long, Barnes was bombarded with requests to speak to larger and larger audiences, and he soon became IBM's first technology evangelist.
As technology evolved, so did Barnes. He began his journey with the introduction of the IBM PC, helped pioneer the World Wide Web when he declared on television in 1995 that "the Internet is not just some pie-in-the-sky kind of thing," achieved patents in voice recognition and natural language understanding, and is now a lead spokesperson for IBM's Watson. The supercomputer gained fame for its championship performance on the quiz show Jeopardy!; IBM is now applying its unparalleled computing power in an even more challenging arena: medical diagnosis and treatment.
Over the last twenty-five years, Barnes has traveled to nearly forty countries, presenting to audiences ranging from executives to developers to heads of state, appearing on radio and television shows around the world, and becoming a member of the Screen Actors Guild while starring in a series of IBM TV commercials titled "The Warped World of David Barnes."
Through all of this, his love for technology has only grown. Barnes geeks-out for gadgets and street photography and enjoys hacking at code whenever he can find the time.
Student Speaker—Katherine Price
From Brighton, Michigan, Katherine Price is an environmental engineering graduate, and she is leaving Michigan Tech after being heavily involved on and off campus. She also has maintained a GPA of nearly 4.0.
She had Michigan Tech in her blood from birth: her grandparents, Sherwood and Marion Price, taught at Michigan Tech, and her father, Ken, is an alumnus.
Her Women in Engineering experience in high school helped her decide on environmental engineering, she says. Price has been a summer intern twice with General Motors, in Spring Hill, Tennessee, and Hamtramck, Michigan. She has been involved with a Senior Design project: "Designing a Micro Hydroelectric Power System" (including a visit to a remote village in Panama).
Price has also been a teaching assistant for a first-year student success course, an Orientation Team Leader, a coach in the Civil and Environmental Engineering Learning Center, and an Admissions tour guide.
Her extracurricular involvement includes the Society of Women Engineers, Women's Soccer Club, Young Women Leaders Program, Tau Beta Pi Engineering Honor Society, Blue Key Honor Society, Society of Environmental Engineers, Innovative Create Engage Leadership Society, Homecoming Court Representative, and Superior Wind Symphony.
2012 Midyear Commencement Speakers
Dr. Arden L. Bement Jr.
Director of the Global Policy Research Institute
Purdue University
 Arden Bement embodies the scholar famously described in The Canterbury Tales, for "gladly would he learn, and gladly teach."
His career spans industry, government, and academia. Bement is now the director of the Global Policy Research Institute at Purdue University, where he can satisfy his desire to teach while addressing issues of worldwide significance. He first came to Purdue in 1993 as the Basil S. Turner Distinguished Professor of Engineering and later became head of the School of Nuclear Engineering. He left the university in 2001 to lead the National Institute of Standards and Technology and in 2004 was named director of the National Science Foundation, a position he held until 2010.
 Bement is a member of the National Academy of Engineering, a fellow of the American Academy of Arts and Sciences, and a fellow of the American Association for the Advancement of Science. He has served on the US National Commission for UNESCO and as the vice chair of the Commission's Natural Sciences and Engineering Committee. Bement is also a retired lieutenant colonel of the US Army Corps of Engineers.
After earning a doctorate in metallurgical engineering from the University of Michigan, he held R&D positions with General Electric and Battelle Pacific Northwest Laboratories. In 1970 he joined the Massachusetts Institute of Technology faculty as a professor of nuclear materials. He then accepted a position in the Defense Advanced Research Projects Agency before being appointed deputy under-secretary for research and engineering by the US Department of Defense. In 1980 he became a vice president at TRW Inc., where he served for thirteen years before joining the Purdue faculty.
Bement's winding career path was a deliberate and natural choice for someone both committed to lifelong learning and dedicated to the betterment of humanity. As he says, "I have always wanted to stay on the steep end of the learning curve."
Student Speaker—Justin T. Jones
Justin T. Jones was raised in the Keweenaw and graduated from the Copper Country Christian School in 2008, enrolling in Michigan Tech that fall.
While at Tech, he has been a member of the Cin/Optic Communication and Media Enterprise for four years. Through the Enterprise, he worked with filmmaker Suzanne Jurva '82 on Yoopera!, a documentary chronicling the commission and Houghton premier of the original opera Rockland and how the performance was promoted by a local community art project called "Storylines."
In April, Jones and fellow student Andrew Benda had a short film entitled Ouroboro make the finals in the Hint Fiction Film competition at the Vail Film Festival.
This summer, Jones worked for Summer Youth Programs as an event photographer and instructor. He is currently working for Mind Trekkers as a videographer and editor, and he has worked for University Marketing and Communications as a graphic designer. Jones has also worked in the Humanities Digital Media Zone as a lab consultant since 2009.
Today he is receiving a Bachelor of Arts degree in Communication, Culture, and Media.
2012 Spring Commencement Speaker
Martha N. Sullivan
Martha N. Sullivan, who earned a bachelor's degree in mechanical engineering in 1985, has steadily ascended the corporate ladder.
She was named president of Sensata Technologies in 2010, in addition to her role as chief operating officer and director of several of Sensata's operating subsidiaries. Previously she was executive vice president and chief operating officer, a position she had held since Sensata was purchased by Bain Capital from Texas Instruments in 2006.
Martha joined Texas Instruments in 1984 and held various management positions, including vice president of Sensor Products from 1997 to 2006. During her tenure, Sensor experienced ten consecutive years of growth.
Sensata Technologies is one of the world's leading suppliers of sensing, electrical protection, control, and power management solutions. The company, with revenues of $1.8 billion, has manufacturing and technology development centers in eleven countries and employs 11,500 people.
Martha has been involved at Kettering University and Rensselaer Polytechnic Institute, and she is a member of the Society of Automotive Engineers and the Society of Women Engineers.
She has also been a speaker and panelist for a range of industrial and academic gatherings, including the Ernst and Young China Business Roundtable and the Morgan Stanley Executive Women's Conference. She was the keynote speaker in 2004 at RPI's "Design Your Future Day." In 2011, she took part in a panel on entrepreneurship at Michigan Tech. She is a volunteer for Odyssey of the Mind, a national academic program for youth from kindergarten to college.
Since her graduation from Michigan Tech, Martha has maintained a close relationship with the University. She is a member of the Presidential Council of Alumnae, has been inducted into the Academy of Mechanical Engineering and Engineering Mechanics, and serves on Michigan Tech's Generations of Discovery Campaign, which strives to raise $200 million to enable Michigan Tech to realize its goal of being an institution of world-class stature. Martha's extensive work in Europe and Asia helps inform that vision.
She and her spouse, Michael, have two children and live in Westport Point, Massachusetts.
2011 Midyear Commencement Speaker
Chang K. Park
Chang Park is an entrepreneur, a philanthropist, a social activist, and a visionary. He is the president and CEO of Universal Remote Control Inc., headquartered in Harrison, New York, a world leader in technology, innovation, and quality.
Born and raised in Korea, he came to the US as a teenager, alone, to pursue an education. He soon developed an interest in mathematics—the only language he could understand in his new homeland. As a high school student, he won a New York State mathematics award, a hint of what was to come.
Mr. Park enrolled at Michigan Tech and graduated in 1973 with dual degrees in electrical engineering and engineering administration. In his first job after graduation, he worked for an engineering consulting firm in Philadelphia, designing and reviewing mass transit systems, including the Washington Metro System, the BART System in San Francisco, and the Northeast Corridor between Boston and New York.
He went on to earn a Master's Degree in Business Administration from the Wharton School at the University of Pennsylvania, then joined JP Morgan in New York, working in international finance. His eight years working in the corporate world and his early life in Korea laid the groundwork for Mr. Park's entrepreneurial spirit. The business he started in his sister's garage also provided jobs for youths in an impoverished area in Korea. He steadily expanded the business, and he has been developing and marketing remote controls and home automation products for more than twenty years.
He chairs the Chang K. Park Foundation, an organization that supports human rights, the elimination of poverty and hunger, the implementation of political reform, and economic justice.
He is a member of the national governing board of Common Cause, a public interest group in Washington, DC, that operates thirty-five state chapters promoting ethics and reform in government. He also is a member of the board at the Union Theological Seminary in New York.
2011 Spring Commencement Speaker
Mr. Norman R. Augustine
Former Chairman, Lockheed Martin, and Former Undersecretary of the Army
Norman Augustine has been a leader of industry, a devoted servant of government and society, and a visionary.
His reputation and stature as a businessman and engineer led to his being named chair of a committee, formed by The National Academies, which in 2005 presented to Congress a report titled, "Rising Above the Gathering Storm: Energizing and Employing America for a Brighter Economic Future." The document analyzed America's strengths and weaknesses in science, technology, engineering and math—the STEM fields—and outlined what the US needs to do "to compete in this rough and tumble global environment."
Mr. Augustine started his industrial career in 1958 at Douglas Aircraft Company. He became CEO and chairman of both Martin Marietta Corp. and Lockheed Martin Corp. He retired in 1997. He began his government service in 1965 in the office of the Secretary of Defense. In 1973, he became assistant secretary of the Army; in 1975, he became undersecretary of the Army; and he later became acting secretary of the Army.
Mr. Augustine has headed the National Academy of Engineering, the Association of the United States Army, the Aerospace Industries Association, the Defense Science Board, the American Red Cross, and the Boy Scouts of America.
Other government service includes membership on the advisory board of the Department of Homeland Security and on the President's Council of Advisors on Science and Technology.
He also is a member of the American Philosophical Society, the National Academy of Sciences, and the Council on Foreign Affairs. He is a Fellow of the National Academy of Arts and Sciences and the Explorers Club.
His work has taken him to more than 100 countries, and he has stood on both the North and South Poles of the Earth. His achievements and recognitions have been equally extensive.
He has received the National Medal of Technology from the President of the United States and the Distinguished Public Service Award from the Joint Chiefs of Staff. He has received the Department of Defense's highest civilian decoration, the Distinguished Service Medal, five times. He is author or coauthor of four books about military policy; the pitfalls that confront business managers; ethical standards in business; and how Shakespeare informs sound, successful leadership.
He has been singled out by "Who's Who in America"—and by the Library of Congress as one of "Fifty Great Americans" on the occasion of the fiftieth anniversary of "Who's Who."
A native of Colorado, he earned bachelor's and master's degrees, magna cum laude, in aeronautical engineering from Princeton University, where he taught for two years after retiring.
2010 Midyear Commencement Speaker
US Rep. Bart Stupak
Bart Stupak's working life has been devoted to public service.
He was elected in 1992 to represent Michigan's First Congressional District in the US House of Representatives and will retire in January. Prior to national office, he was a member of the Michigan State Legislature, a police officer in Escanaba, Michigan, and a member of the Michigan State Police.
Mr. Stupak lives in Menominee, Michigan. He earned an associate's degree from Northwestern Michigan Community College in 1972, a bachelor's degree in criminal justice from Saginaw Valley State University in 1977, and a doctor of law degree from Thomas Cooley Law School.
Mr. Stupak was a member of the House Energy and Commerce Committee and, as the ranking democrat, chair of the Oversight and Investigations Subcommittee. He spearheaded investigations of child pornography, cyber security, food and drug safety, the insurance industry, and vehicle safety.
Health care for Americans has been a priority ever since elected to Congress, when he pledged not to accept the insurance that members of Congress receive until all Americans could have access to that same quality health care. He kept that promise. A signature priority for Mr. Stupak was protecting the Great Lakes. He led the international effort to ban the sale and diversion of the Great Lakes and was the first elected official to oppose the drilling for oil and gas beneath the Great Lakes. He also successfully opposed the proposal to dump partially treated waste into the waterways.
His experience as a police officer allowed him to take a leadership role on law enforcement issues. He founded and cochaired the Congressional Law Enforcement Caucus, a bipartisan organization that provides the law enforcement community with an avenue to participate in the legislative process.
He also has been a leader in homeland security, in particular programs to train and equip local law enforcement officers and other first responders, as well as facilitate communication across jurisdictions during emergency and potential terrorist situations.
Because his district was positioned on the northern border, Mr. Stupak was cochair of the Congressional Northern Border Caucus. In that work, he advocated border security and cross-border trade. He has been singled out by the Canadian/American Border Trade Alliance for his contributions and leadership. Congressional leaders have cited Mr. Stupak for his sense of justice and fair play, knowledge of congressional procedures, and his inclination to rise above partisanship.
He has been an effective champion of Upper Michigan, a devoted public servant, and a person of high regard.
2010 Spring Commencement Speaker
Dr. Raymond L. Smith
Melvin Calvin Medal of Distinction
Ray Smith, a native of Maine who now lives in Arizona, was the sixth president of Michigan Tech, serving from 1965 to 1979.
Under his leadership, the institution grew in size and stature. A man of ambition and vision, Smith's abiding guide was, "We must not be afraid to move ahead."
Smith earned a bachelor's degree in mining engineering from the University of Alaska, Fairbanks in 1943. He served in the US Army from 1943 to 1946, then taught at the University of Alaska from 1946 to 1949. He returned to school and earned both a master's and doctorate in metallurgical and materials engineering from the University of Pennsylvania in 1951 and 1953, respectively.
For the next six years, he worked at the Franklin Institute Research Laboratories. In 1959, he came to Michigan Tech as professor and department chair of metallurgy, and, later, coordinator of research. Six years later, he was president. During his tenure, ten major buildings were constructed. (The Mechanical Engineering-Engineering Mechanics Building is named after him.) As well, he excelled in legislative affairs, founded Tech's current fundraising unit, and promoted research.
Smith has received honorary doctorates from Michigan Tech, Northern Michigan University, Western Michigan University, and the South Dakota School of Mines and Technology. He also has been honored by the University of Pennsylvania and the University of Alaska.
He is a fellow of both the American Society of Metals and the Metallurgical Society, and he has been recognized as a national authority on minerals and metals. His research led to the development of some of the purest iron in the world.
Smith has served on several national engineering boards and commissions. His associations include Michigan's Council of Postsecondary Education; the Argonne National Laboratory; Michigan's Solar Energy Research Institute; and the American Academy of Transportation.
In his retirement, Smith and some friends locate hazardous mining sites in Arizona. They pinpoint the location, record data on the environment and wildlife, and erect safety signs. Smith says the group shares a "love of the desert and the never-ending quest for minerals."
Such passion always informed his leadership at Michigan Tech, and we welcome him back.
2009 Midyear Commencement
George J. Butvilas
George Butvilas is president and CEO of Quincy Hill Advisors, which provides financial institution consulting services to the banking community and the FDIC. Mr. Butvilas has over thirty-five years of banking experience. He currently serves on the Board of Directors of Citizens Republic Bancorp Inc. (the largest bank holding company headquartered in Michigan). As well, he is on the bank's Executive Committee and is chair of the Risk Management Committee. He previously served as vice chair and director of Republic Bancorp, headquartered in Lansing, Michigan. Mr. Butvilas served as president and chief executive officer of D&N Bank from 1990 to 1999, at which time it merged with Republic Bancorp. Prior to coming to the Keweenaw, he spent seventeen years in banking in the Chicago metro area.
Mr. Butvilas has been a member of the Board of Trustees of the Michigan Tech Fund since 1997. He currently serves as chair. In 2002, President Bush appointed him to the Board of Directors of the Veterans Corporation in Washington DC, where he served as chair and director. In 2005, he received the Michigan Tech Honorary Alumni Award. He is a member of the School of Forest Resources and Environmental Science Honor Academy and is the former chair of the School's Advisory Board. He also is a member of the School of Business and Economics Honor Academy and has served as chair of the School's Applied Portfolio Management Program, Michigan Tech's student investment initiative. He is currently a director of the Michigan Tech Golf Course Advisory Board. In addition, he served as chair of the Houghton/Hancock Local Development Authority, which established the Michigan Tech Enterprise SmartZone.
Mr. Butvilas has been involved in numerous other civic and philanthropic activities, including the Better Government Association of Chicago, the Calumet Theatre, Omega House, Pine Mountain Music Festival, the Michigan Tech Campaign Committee, and many others.
Mr. Butvilas is a 1967 graduate of the US Naval Academy and is a Vietnam veteran. He received his MBA from the Illinois Institute of Technology in Chicago in 1974 and taught in the MBA program there as an adjunct assistant professor for seventeen years. He graduated from the Advanced Management Program of the Harvard University Graduate School of Business in 1987.
2009 Spring Commencement Speaker
Otha Thornton
Otha Thornton is a native of Georgia who completed the Army's Officer Candidate School in 1990. He is presidential communications officer and director of human resources at the White House Communications Agency.
He has had numerous postings in military intelligence and human resources. From 1999 to 2002, he was a recruiter, public affairs officer, and assistant professor of military science at Michigan Tech, where he earned a master's degree in rhetoric and technical communication in 2001. He also earned a bachelor's degree in urban studies from Morehouse College in 1989.
Thornton has been to seven military schools and has received many awards for exceptional service.
He is married to the former Caryn Dukes of Atlanta, Georgia; they have two children.
Thornton received Michigan Tech's Outstanding Young Alumni Award in 2003; was named the Scout Leader of the Year by the Hiawathaland Council in 2002; and the Parting of the Water Faculty Service Award from the Tech chapter of Omicron Delta Kappa in 2001.
2008 Midyear Commencement Speaker
Susann Blake Nordrum
Susann Blake Nordrum has taken a Michigan Tech education and fashioned a career as an international leader who confronts one of humankind's most compelling challenges—climate change.
Nordrum graduated summa cum laude in 1986 with a bachelor's degree in chemical engineering. She is facilities team manager at Chevron Energy Technology Company in Richmond, California.
She began her career at Chevron as a process engineer. For the past ten years she has worked on the issue of climate change. Currently, Nordrum manages greenhouse gas mitigation for the company's refining, production, and power-generation facilities in California as the state prepares to implement a program to reduce greenhouse gas emissions. She expects the endeavor will become a global model.
The mitigation effort results from her extensive work on how to inventory greenhouse gas emissions. In developing that process, she became a company leader with Chevron; a national leader with the American Petroleum Institute; and an international leader with the International Petroleum Industry Environmental Conservation Association.
Her work and stature resulted in her being chosen to serve on the United Nations' Intergovernmental Panel on Climate Change (IPCC), where she was one of the lead authors to update the UN's 2006 guidelines for developing national greenhouse gas inventories.
For this work, the IPCC group shared, along with former Vice President Al Gore, the Nobel Peace Prize in 2007, which cited the group for compiling and disseminating information about man-made climate change to lay the groundwork for informed policy making.
The prize recognized not just IPCC directors, but the leading contributors as well, including Nordrum, who was the co-author of the chapter on carbon dioxide capture and storage and the lead author of another chapter on the "fugitive emissions" produced when making petroleum products.
Nordrum says that the use of fossil fuels to meet the world's energy needs is a contributor to an increase in greenhouse gases in the earth's atmosphere. There is a widespread view that this increase is leading to climate change, with adverse effects on the environment. The work of the IPCC helped inform the world that climate change and greenhouse gases may pose serious problems, and it will take intensive collaboration to solve them.
Nordrum has moved from measuring the problem to working on these solutions. Her goal is simply "to help facilities and regulators come to agreement on the most cost-effective means to provide necessary energy in a climate-friendly manner." The work draws on her keen interest in both "environmental stewardship" and "developing new technologies."
2008 Spring Commencement Speaker
Senator Carl Levin (D-MI)
US Senator Carl Levin has served Detroit, Michigan, and America for more than forty years.
A native of the Motor City, he studied at Swarthmore College and Harvard University, where he earned a law degree.
He practiced and taught law for five years until he was appointed an assistant attorney general of Michigan in 1964.
His political career began in 1969, when he won election to the Detroit City Council. In 1978 he was elected to the US Senate and has been reelected four times.
He is chair of the Senate Armed Services Committee; co-chair of the Senate's Great Lakes Task Force; chair of the Permanent Subcommittee on Investigations; and a member of both the Small Business and Entrepreneurship Committee and the Senate Select Committee on Intelligence.
He was honored with the Department of the Navy's Distinguished Service Award in 2003; the National Guard Association's Harry S. Truman Award in 2004; the government of Poland's Commander's Cross in 2007; and the Franklin and Eleanor Roosevelt Institute's Four Freedoms Medal in 2007./p>
Levin has been a champion for both Michigan and the nation in advancing the economy, consumer protection, the environment, corporate reform, national security, and education.
In particular, he has worked to strengthen America's industrial economy; to open global markets to American goods; to protect the Great Lakes; to improve medical care for troops and veterans; to establish credit-card reform; to eliminate excessive speculation in the energy industry; to curb abusive tax shelters; and to support education, from preschool to college.
Levin is the senior senator from Michigan. He was born in 1934. He and his wife Barbara married in 1961. They have three daughters.
2007 Midyear Commencement Speaker
Dr. Bhakta B. Rath
Dr. Bhakta B. Rath, class of '58, is an internationally recognized scientist who has had a stellar career in national security and in defense initiatives worldwide.
Dr. Rath is senior executive at the US Department of Defense. He is head of the Materials Science and Component Technology Directorate and associate director of research at the Naval Research Laboratory.
He is responsible for a wide array of inquiry, including the planning, supervision, and administration of all basic and applied research in the structure of matter, condensed-matter physics, chemistry, electronics, materials science, plasma physics, computational physics, fluid dynamics, and biomolecular science and technology. He oversees a staff of 720 scientists, engineers, support personnel, postdoctoral fellows, visiting professors, and students. The directorate manages over three hundred research projects with an annual budget of $280 million.
Following his undergraduate studies in India, Dr. Rath earned a master's in metallurgical and materials engineering from Michigan Tech. He earned his PhD from the Illinois Institute of Technology in 1961. He joined the Naval Research Laboratory in 1976. He has served as the principal engineer in solving a number of technical problems of national importance, ranging from the structural integrity of fighter aircraft to protecting soldiers against IEDs. He has created, among others, a Center for BioMolecular Science and Engineering, a Center for Safety and Survivability, a Center for Computational Materials Science, and the Institute of Nanoscience.
Dr. Rath is a prolific author, a prominent scholar, an award-winning researcher, and a speaker worldwide. He serves on several government agencies, is involved with seven universities, and is a member of five technical societies.
He has been a leader nationally and internationally in developing collaborations among academia, industry, and research laboratories. He also promotes science, engineering, and mathematics education in high schools in the US and abroad.
His many awards include election to Michigan Tech's Academy of Metallurgical and Materials Engineering (1998). He also has been honored by The American Society of Materials, the Naval Research Laboratory, the Department of Defense, and numerous professional and scholarly organizations.
2007 Spring Commencement Speaker
Dr. Josephine K. "Jody" Olsen
Josephine "Jody" Olsen has spent much of her life and career serving the world through the Peace Corps, America's outreach to promote service, global peace, and friendship.
As the deputy director of the agency, Olsen supports several initiatives, including strengthening the recruitment of older volunteers, measuring the impact of the Peace Corps around the world, and helping other countries promote volunteerism among their own populations.
Olsen started her career with the Peace Corps as a volunteer from 1966–68 in Tunisia, teaching English and developing community health programs. In 1979, she was named the country director for Togo, where she managed programs focused on education, health, and agriculture in the West African nation. From 1981–84, she served as regional director in North Africa, the Near East, Asia, and the Pacific. As chief of staff from 1989–1992, after the fall of the Soviet Union, she helped to expand the agency's work to twenty-five new countries.
Olsen then served as senior vice president of the Academy for Educational Development, a large international organization, and served as the executive director for the Council for International Exchange of Scholars, the agency responsible for managing the Fulbright Senior Scholar Program.
President George W. Bush appointed Olsen deputy director of the Peace Corps in 2002. She was confirmed by the US Senate.
Olsen earned a bachelor's degree in sociology from the University of Utah and a master's degree in social work and a doctoral degree in education from the University of Maryland, where she founded and directed the Center on Aging.
2006 Midyear Commencement Speaker
John Soyring
John A. Soyring, a native son of Upper Michigan, has a large presence in a preeminent business. He is Vice President of Global Solutions and Software at IBM Corporation, the world's top provider of computer products and services. John provides global business leadership for a multi-billion-dollar annual revenue portion of the IBM software business. He has comprehensive responsibilities, providing leadership for strategy, research and development, marketing and sales, business development, product support, and services.
John previously was Vice President and Senior Executive for IBM Software Services and Support, which is a global business unit with the mission of developing and delivering professional services for IBM's clients and business partners.
During his long career with IBM, John also has held a variety of technical, professional, managerial, and executive positions for wide-ranging services, including several worldwide software initiatives.
John, who is from Marquette, Michigan, joined IBM in 1976 after graduating from Michigan Tech with a Bachelor of Science Degree in Electrical Engineering. He later completed graduate studies in the fields of computer science, electrical engineering, and business administration at the University of Minnesota and at State University of New York.
As a Tech student, John served as a resident assistant for two years, was a member of Eta Kappa Nu, the electrical engineering honor society, and was recognized as a student leader by the Scott Paper Company Foundation.
As an alumnus, he serves on Tech's Electrical Engineering Academy and the College of Engineering Industrial Advisory Board.
2006 Spring Commencement Speaker
Susan Brechting Kiehl
Susan Brechting Kiehl, a native of Spring Lake, Michigan, has worked at Lockheed Martin Corp. for nearly twenty-two years, having joined the firm (then General Dynamics) in 1984.
Lockheed Martin is an advanced technology company headquartered in Bethesda, Maryland, and employs 135,000 people worldwide. Kiehl works for the firm's Aeronautics Co. in Fort Worth, Texas.
Kiehl joined Lockheed Martin as a metallurgical engineer. She became engineering chief, then an engineering manager, and moved into business development and served as both a manager and director.
In 2001, she was selected for Lockheed Martin's Senior Leadership Development Program and, in 2002, its Executive Leadership Development Program.
She now leads the company's Greece F-16 Programs, an initiative that supplies thirty F-16 fighter jets to that government. Kiehl is responsible for the design, construction, and delivery of the aircraft, called Fighting Falcons, as part of a U.S. government program. The project extends through 2009. Kiehl leads a twelve-person team.
In 1983, she earned a Bachelor of Science Degree in Metallurgical Engineering from Michigan Tech. She also has an MBA in Engineering Management from the University of Dallas.
Kiehl remains an active Michigan Tech alumna. She serves on the Industrial Advisory Board of the College of Engineering and is a member of the Presidential Council of Alumnae.
Kiehl's family has many ties to Michigan Tech. Her grandfather, Gilly Boyd, taught at Tech; her father, Frank Brechting, earned two bachelor's degrees and a master's degree from Tech; and her brother, Frank, also graduated from Tech.
Kiehl is involved in church activities and Alzheimer's work. She runs marathons and relishes what she calls "the joys of children." She and her husband, Brad, have three, Sam, Lilli, and Isabelle. The family resides in Fort Worth.
2000–2005 Commencement Speakers
2005 Midyear Commencement
Dr. Kathyrn Clark
2005 Spring Commencement
George Siler
2004 Midyear Commencement
Phil Ruppe
2004 Spring Commencement
Dr. Daniel Branagan
2003 Midyear Commencement
Ms. Julie A. Fream—Class of 1983
Vice President, DaimlerChrysler North America, Customer Business Group, and Visteon Corporation
2003 Spring Commencement
Gary E. Anderson—Class of 1967
Chairman and CEO, Dow Corning Corporation
2002 Midyear Commencement
Senator Donald Koivisto
Michigan Senate, 38th District
2002 Spring Commencement
Dr. Charlie Chu-Chuan—Class of '67 & '71
Founder and President, Chen-Tech Taiwan Industries, Corp.
2001 Midyear Commencement
Dr. Kenneth E. Rowe—Class of 1952
Retired, Health Officer and Medical Director, Western U.P. District Health Department and Dickinson-iron District Health Department
2001 Spring Commencement
John D. Opie—Class of 1961
Retired Vice Chairman of the Board and Executive Officer, General Electric Company
2000 Midyear Commencement
James A. Mack—Class of 1959
President and CEO, Cambrex Corporation
2000 Spring Commencement
Dr. Robert D. Carnahan—Class of 1953
President, CEO, and Executive Director, Thixomat, Inc.
1990–1999 Commencement Speakers
1999 Midyear Commencement
Senator John J. H. Schwarz, M.D.
24th District, R-Battle Creek
1999 Spring Commencement
James A. Klungness—Class of 1949
Owner, Superior Aviation
1998 Midyear Commencement
William J. Ivey
Chairman, National Endowment for the Arts
1998 Spring Commencement
Philip Lader
US Ambassador to the Court of St. James's US Embassy
1997 Midyear Commencement
Dr. Jerry Linenger
NASA Astronaut
1997 Spring Commencement
M. Thomas Moore
Chairman and Chief Executive Officer, Cleveland-Cliffs, Inc.
1996 Midyear Commencement
Richard J. Robbins—Class 1956
Vice Chairman, Atlas Copco Robbins Company
1996 Spring Commencement
Albert A. Matthews—Class of 1936
President, Al Mathews Corp.
1995 Midyear Commencement
David L. House—Class of 1965
Senior Vice President and General Manager, Enterprise Server Group, Intel Corporation
1995 Spring Commencement
Dawn Marie Zarling—Class of 1995
Bachelor of Science Degree in Biological Sciences, Michigan Technological University
1994 Midyear Commencement
William C. Verrette—Class of 1961
President, Champion, Inc and Chairman of the board, Gundlach Champion, Inc., and Charter,Inc.
1994 Spring Commencement
Dr. Martha E. Sloan
Professor, Department of Electrical Engineering, Michigan Technological University
1993 Midyear Commencement
Eric Mittelstadt
President and CEO, FANUC Robotics North America, Inc.
1993 Spring Commencement
John O. Vartan—Class of 1970
Chairman, Vartan Enterprises
1992 Midyear Commencement
Dr. Bonnie J. Dunbar
NASA Astronaut
1992 Spring Commencement
Dr. Charles M. Vest
President, Massachusetts Institute of Technology
1991 Midyear Commencement
Octavio Lacombe—Class of 1949
CEO of Paranapanema S.A. in Sao Paulo, Brazil
1991 Spring Commencement
Lewis N. Dodak
Speaker, Michigan House of Representatives
1990 Midyear Commencement
Joseph M. Warren—Class of 1959
Vice President–Europe, 3M Corporation
1990 Spring Commencement
Donald E. Peterson
Former Chair of the Board and Chief Executive Officer, Ford Motor Company
1980–1989 Commencement Speakers
1989 Midyear Commencement
Dr. Jeanette G. Grasselli
Distinguished Visiting Professor and Director of Research Enhancement, Ohio University
1989 Spring Commencement
Rosa Louise Parks
Mother of the Modern Day Civil Rights Movement
1988 Midyear Commencement
Helen O. Petrauskas
Vice President of Environmental and Safety Engineering, Ford Motor Company
1988 Spring Commencement
Dr. Herber A. Simon
Professor of Computer Science and Pyschology, Carnegie-Mellon University
1987 Midyear Commencement
John D. Opie—Class of 1961
Senior Vice President and Group Executive Lighting Business Group, General Electric Co.
1987 Spring Commencement
Dr. David W. Adamany
President, Wayne State University
1986 Midyear Commencement
Julius J. Harwood
Vice President of Energy Conversion Devices, Inc.; President of Ovonic Synthetic Materials Co.; Member of Board of Trustees
1986 Spring Commencement
F. James McDonald
President of General Motors Corporation
1985 Midyear Commencement
Dr. Gordon E. Moore
Chairman of the Board, Intel Corporation
1985 Spring Commencement
Forrest N. Shumway
Chairman of the Board and Chief Executive Officer of the Signal Companies, Inc.
1984 Midyear Commencement
Dr. Louis Robinson
Director of University Relations, IBM Corporation
1984 Spring Commencement
Dr. George A. Keyworth II
Science Advisor to the President and Director of the Office of Science and Technology Policy
1983 Midyear Commencement
Major General Oscar C. Decker, Jr.
Retired, U.S. Army Tank-Automotive Command
1983 Spring Commencement
Dr. Robert A. Frosch
Vice President, General Motors Corporation, GM Research Laboratories
1982 Midyear Commencement
The Honarable Governor William G. Milliken
Governor, State of Michigan
1982 Spring Commencement
Dr. William N. Hubbard
President, Upjohn Pharmaceutical Company
1981 Midyear Commencement
Thomas J. Rentenbach
Chairman, Board of Directors, Rentenbach Engineering Company
1981 Spring Commencement
Dr. Melvin Calvin—Class of 1931
Director and University Professor of Chemistry, Laboratory of Chemical Biodynamics, University of California, Berkeley
1980 Midyear Commencement
Dr. Raymond L. Smith
President Emeritus, Michigan Technological University
1980 Spring Commencement
Dr. Harold T. Shapiro
President, University of Michigan
1970–1979 Commencement Speakers
1979 Midyear Commencement
Harold S. Jensen—Class of 1952
Partner, Metropolitan Structures
1979 Spring Commencement
Admiral Elmo R. Zumwalt
President, American Medical Building
1978 Midyear Commencement
Nathan E. Promisel
Formerly with National Materials Advisory Board and also Consultant to Governement and Industry
1978 Spring Commencement
Alice E. Hennessey
Vice President and Corporate Secretary, Boise Cascade Corporation
1977 Midyear Commencement
Charles C. Huston—Class of 1930
Consulting Mining Engineer, C. C. Huston & Associates
1977 Spring Commencement
Dr. Heinrich Mandel
Director, Rheinisch-Westfalischen Elektrizitswerkes
1976 Midyear Commencement
Dr. W. Dale Compton
Vice President–Research, Ford Motor Co.
Spring 1976
Dr. Ivar Giaever
Biophysicist, Physical Science Branch, General Electric Co. Research and Development Center
1975 Midyear Commencement
Charles C. Gates
President and Chairman of the Board, The Gates Rubber Co.
1975 Spring Commencement
Norma Pace
Vice President, American Paper Institute
1974 Midyear Commencement
Chester O. Ensign
President and Chief Executive Officer, Copper Range Company
1974 Spring Commencement
Soichiro Honda
President, Honda Motor Company, Ltd.
1973 Midyear Commencement
Dr. Kenneth J. Shouldice
President, Lake Superior State College
1973 August Commencement
Kemmons Wilson
Chariman of Bd., Holiday Inns, Inc.
1973 June Commencement
Walter J. Hickel
Businessman(Former Gov. of Alaska and former Secretary of the Interior)
1973 March Commencement
Dr. Donald K. Slayton
NASA Astronaut
1972 December Commencement
William Veeser—Class of 1949
Vice President, Upper Peninsula Power Co.
1972 August Commencement
F. John McMulkin—Class of 1937
Vice President—Research, Dominion Foundries & Steel, Ltd
1972 June Commencement
Dr. Daniel P. Moynihan
Harvard University
1972 March Commencement
James A. Black
President, General Research, Inc.
1971 December Commencement
Herman Gundlach
Herman Gundlach, Inc.
1971 August Commencement
Adrian Kantrowitz. M.D.
Chairman, Deptartment of Surgery, Sinai Hospital
1971 June Commencement
Eric Hoffer
Longshoreman and Writer
1971 March Commencement
Julius J. Harwood
1970 December Commencement
Russell F. Hoyer
1970 August Commencement
Dr. Martin J. Caserio
Vice President and General Manager, General Motors Corp
1970 June Commencement
Dr. Glenn T. Seaborg
Chairman, US Atomic Energy Commission
1970 March Commencement
No Speaker
1962–1969 Commencement Speakers
1969 December Commencement
Dr. James A. Kent
1969 August Commencement
James K. Richardson
Vice President, Copper Range Co.
1969 June Commencement
Chauncey W. Cook
Chairman, General Foods Corp
1968 December Commencement
Dr. Donald G. Yerg
1968 August Commencement
Jack G. Real
Vice President, Lockheed-California Co.
1968 June Commencement
Robben W. Fleming
President, University of Michigan
1967 December Commencement
R. C. Cole
1967 August Commencement
Dr. Karl V. Lindell
1967 June Commencement
Carl G. Hogberg
1966 December Commencement
Ralph J. Jalkanen
1966 August Commencement
Dr. Walter R. Hibbard
1966 June Commencement
Charles B. Branch
1965 December Commencement
Carl A. Moyer, M.D.
1965 August Commencement
Donald K. Slayton
1965 June Commencement
Dr. John H. Hollomon
1964 August Commencement
H. Stuart Harrison
1964 June Commencement
Semon E. Knudsen
1963 August Commencement
Robert R. Gilruth
1963 June Commencement
Brig. Gen. Oran O. Price
1962 August Commencement
Edwin T. Williams
1962 June Commencement
Philip A. Hart