John D. Hill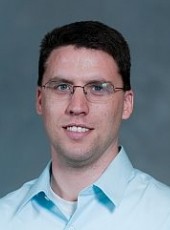 Contact
Adjunct Assistant Professor, Mechanical Engineering–Engineering Mechanics
Adjunct Assistant Professor, Cognitive and Learning Sciences
Biography
Dr. Hill's research focuses on the design and enhancement of systems that can respond to the evolving needs of the user. This is accomplished through experimental assessment of the operator's behavior and performance, and computational models which account for other factors that relate to performance outcomes. Focuses include transportation, where driving simulators are used to assess the effect of vehicle and roadway design on driving performance; service systems, where both service providers and recipients are modeled to maximize value creation in the system; and occupational health and safety, where system design is evaluated to address ergonomic issues in the work place.
Links of Interest
Research Interests
Design and enhancement of transportation systems, service systems, and occupational health and safety
Areas of Expertise
Human Factors
Transportation Safety and Policy
Service Systems
Recent Publications
Hill, J. & Boyle L. (2007) Stress as Influenced by Driving Maneuvers and Roadway Conditions, Transportation Research, Part F, Vol 10, no 3, pp 177-186.
Hill, J. & Boyle L. (2006) The Safety Implications of Vehicle Seat Adjustments. Journal of Safety Research, Vol 37, no 2, pp 187-93.
Hill, J. & Boyle L. (2006) Assessing the Relative Risk of Severe Injury in Automotive Crashes for Older Female Occupants. Accident Analysis and Prevention, Vol 38, no 1, pp 148-54.