Program Enrollment, Summer in Cyprus, New Graduate Program, and Accelerated Master's Option
Biological Sciences Program Enrollment and Updates
Bioinformatics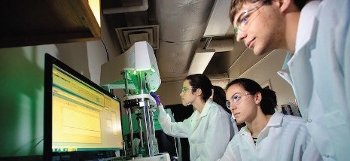 In spring 2017, faculty from the biological sciences, computer science, forestry, and mathematics departments came together to form an interdisciplinary committee with the goal of reinvigorating the bioinformatics major. With an emphasis on regional partnerships and coursework designed to bring students to the cutting edge of biology and computer science research, Michigan Tech is excited by the promise of our new-and-improved bioinformatics program.
Biochemistry and Molecular Biology
Since the Biochemistry and Molecular Biology–Biology focus major opened in 2006 with single digit enrollment – just five students in fall 2007 – the program has grown slowly but steadily, with 33 students enrolled in spring 2017. In the same semester, 15 students were enrolled in the Biochemistry and Molecular Biology–Chemistry focus major, bringing the total number of biochemistry students on campus to 48. Changes to the curriculum, including the addition of a statistics course and the addition of several exciting new biology electives, ensure that graduates of the program are ready for a career in industrial laboratory work or for graduate school.
Medical Laboratory Science
The Department of Biological Sciences Medical Lab Science program is currently seeking accreditation through the National Accrediting Agency for Clinical Laboratory Sciences (NAACLS). The program currently holds "serious applicant status" in the NAACLS accreditation process, which means our students may begin practicums at affiliate hospitals through our university-based program. The department anticipates full accreditation in spring 2018 following a successful site visit from NAACLS. The program is already seeing the benefits of seeking accreditation. Since fall 2016, the number of students on a practicum has doubled as a result of our accreditation status. MLS currently has 65 enrolled students, with an additional seven recent graduates placed in hospitals throughout the upper peninsula, lower Michigan, and Wisconsin.
Biology: General Concentration
The general biology concentration allows students interested in biology to choose courses from the incredibly diverse areas of study that fall within the field of biology. Although the growth of the ecology concentration, medical lab science, and biochemistry and molecular biology majors have drawn a number of students to other areas of study, many are still best served by the broad, all-inclusive curriculum offered by the general biology concentration.
Biology: Ecology Concentration
The ecology concentration is ideal for students who want to approach biology from an ecological perspective. Features of the curriculum include partnership with the School of Forest Resources and Environmental Science and a selection of organismal/environmental biology related courses at the higher levels. Interest in ecology has been growing, and we expect the trend to continue as we prepare to offer a new, dedicated ecology major in fall 2018.
Biology: Pre-Professional Concentration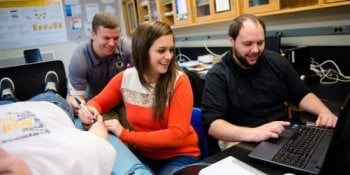 The pre-professional concentration remains the most popular option for all biology students, with 90 students enrolled for the fall 2017 semester–the most we've had since fall 2014. Feedback from our successfully placed alumni and healthcare professionals plays an important role in the continuously evolving curriculum of the major. Just last year, we began offering human pathophysiology in response to suggestions from our graduates and contacts at medical schools. Rigorous, up-to-date coursework, collaboration with community partners, and strong placement rates all contribute to making the pre-professional concentration the best option at Michigan Tech for students seeking to go into graduate-level healthcare programs.
Biology: Secondary Education Concentration
The secondary education concentration offers the biology curriculum of the general option, with education courses leading to a teaching certification taking the place of free electives. This flexibility makes the secondary education concentration a great option for future scientists or science educators.
---
Summer in Cyprus—A New Option for Biology Students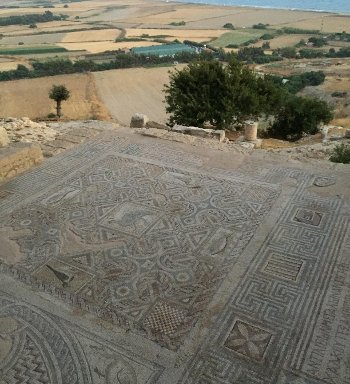 This year Michigan Tech began offering a new study abroad option for students in the biology pre-professional and general concentrations. Pre-health students participating in the program travel to the University of Nicosia (UNIC) Medical School in Nicosia, Cyprus, where they take courses in human anatomy and physiology and learn about the European healthcare system. One of the unique benefits of the program is that the students learn with human cadavers in the anatomy labs!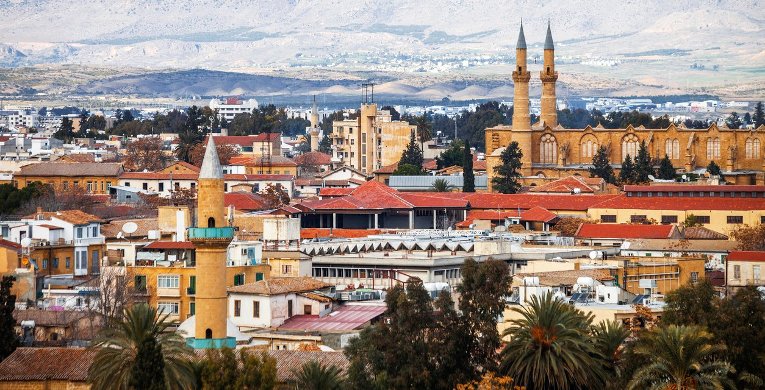 Cyprus offers visiting students a fascinating mix of ancient, medieval, and modern history, some of the best beaches in the world, and world-class educational facilities. The Department of Biological Sciences and Michigan Tech hope to expand study-abroad opportunities for our students to include our current summer courses alongside full fall and spring semesters with options for all biology majors.
---
Graduate Program Enrollment
Four years ago, we had about 30 students in our graduate program with 15 students each in our MS and PhD programs. In fall 2016, we had 46 students with 27 in PhD programs and 19 in MS programs. During the last two years, 13 students received MS degrees and nine students received PhD degrees. In addition to a PhD in Biological Sciences, many of our students also participate in interdisciplinary PhD in Biochemistry and Molecular Biology (IBMB).
New Graduate Program Offered in Collaboration with Shenzhen University, China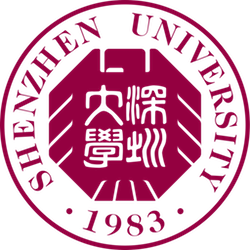 Michigan Tech and Shenzhen University (SZU), China, have recently entered into an educational collaboration agreement. Undergraduate students in biological sciences who have completed their three years of classes at SZU spend one semester at Michigan Tech and transfer 12 credits back to complete their BS degree at SZU. Then, they stay at Michigan Tech to complete their MS degree with 30 credits. We are already working with interested students, and the first exchange student has begun.
New MS "Plan C" Option
Many international students have started using our new MS "Plan C" coursework-only option to familiarize themselves with higher-level graduate classes in molecular biology and microbiology. In fall 2017, we expect up to six new MS "Plan C" students. This is a great opportunity for them to ensure that they will be able to handle a graduate program in the US that will provide firm basis for their higher education.
Accelerated Master's in Biological Sciences Option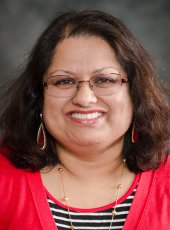 Michigan Tech's new accelerated master's degree in Biological Sciences option allows highly motivated undergraduate students to earn both a Bachelor of Science and a Master of Science in just five years of full-time study. Taking advantage of Michigan Tech's senior rule, students can take up to six credits toward a graduate program prior to finishing their BS requirements. The accelerated MS program also allows six credits to be double-counted toward both degrees. Taken together, accelerated MS students can complete up to 12 of the required 24-30 graduate credits before completing their undergraduate studies. Accelerated MS students are encouraged to begin conducting research with a graduate advisor early on–no later than senior year–in order to expedite degree completion. Accelerated MS applicants must have at least a 3.0 GPA to be eligible for the program; however, applicants are not required to take the GRE or any other entrance exam.
For more information about graduate studies in biology at Michigan Tech, contact Rupali Datta, Director of the Graduate Program at rupdatta@mtu.edu.
Michigan Technological University is a public research university, home to more than 7,000 students from 54 countries around the world. Founded in 1885, the University offers more than 120 undergraduate and graduate degree programs in science and technology, engineering, forestry, business and economics, health professions, humanities, mathematics, and social sciences. Our beautiful campus in Michigan's Upper Peninsula overlooks the Keweenaw Waterway and is just a few miles from Lake Superior.
---