Donald Truax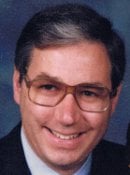 BS Metallurgical Engineering 1965
Chevron Corporation
BS EMY 1965, PhD 1970
Don graduated from Michigan Tech with his BS degree in Metallurgical Engineering in 1965, and received a PhD degree from the University of Pennsylvania in 1970. Don then embarked on what turned out to be a lifelong career with Chevron Corporation in Richmond, CA, serving in several capacities until his retirement in 1999.
In 2001, Don established the Don Truax Professional Development Program within the Department of Materials Science and Engineering. This program was established to provide financial assistance to faculty members interested in working in industrial production or R&D facilities. One faculty member, Doug Swenson, was able to take advantage of this program in the summer of 2001 to participate in the IBM Faculty Partnership Program in Endicott, NY. Doug performed research on the use of lead-free solders for microelectronic board assembly and found the experience to be enlightening and of great value overall to his research & teaching.
Sadly, Don passed away in September of 2005. Since then, his wife Barb, who is here with us tonight, has worked with me to change the scope of the original agreement to include a provision to support start-up packages, which are intended to attract and retain new assistant professors.
Barb is a graduate of Michigan Tech's medical technology program and worked in the medical field for 24 years, before pursuing her true passion, writing short stories and articles. She has received numerous writing awards and is a member and past president of the California Writers Club. Barb resides in Novato, California.
From 2008 Induction to the Department of Materials Science and Engineering Academy